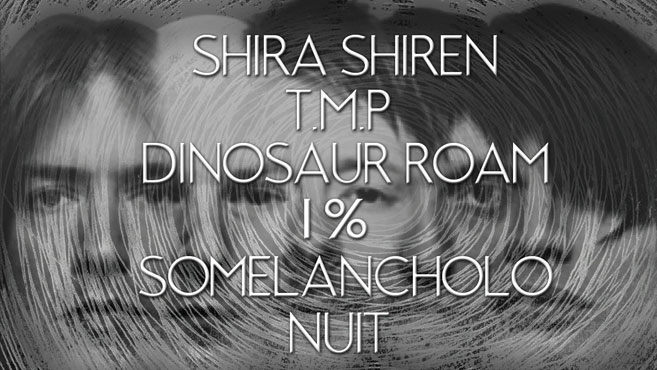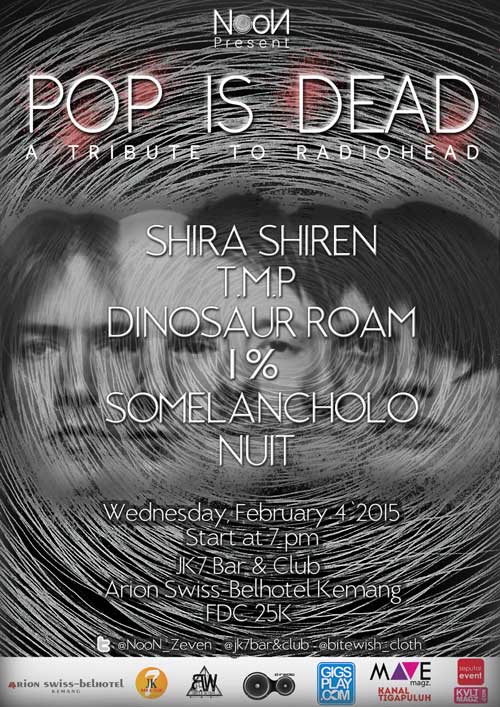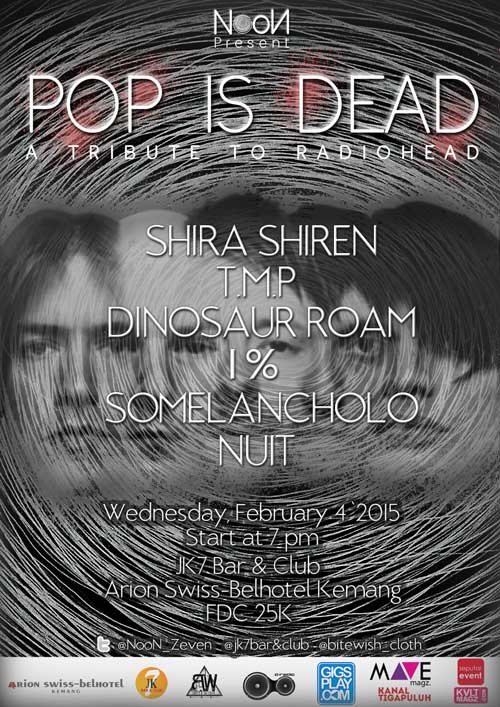 Pop is Dead merupakan sebuah tribute event yang ditujukan kepada 'the most influential alternative rock band' di era 90an, Radiohead. Tidak dapat dipungkiri lagi bahwa Radiohead telah memberikan pengaruh yang besar bagi perkembangan musik band-band indie–bahkan mainstream masa kini yang seringkali menggunakan suasana 'kegalauan' yang idientik sekali dengan Radiohead. "Semakin tua semakin jadi". kata-kata itulah yang mungkin cukup bisa mendeskripsikan bagaimana band yang lahir di era 90an ini masih bisa tetap eksis di era musik elektronik dan psychedelic yang sedang digandrungi pendengar musik muda saat ini.
Setelah cukup sukses dengan beberapa acara sebelumnya, NooN (sebelumnya Zeven) kali ini hadir dengan konsep tribute event yang bertemakan Pop is Dead: A Tribute to Radiohead.
Dalam tribute Radiohead kali ini, band-band yang akan tampil di Pop is Dead tidak hanya membawakan pop hits-nya Radiohead seperti Creep, High and Dry dan No Surprises. Namun, karya-karya fenomenal lainnya yang terbilang tidak 'friendly industry' seperti Idioteque, Climbing Up the Walls, 2+2=5, Nude dan Morning Bell juga akan menjadi songlists dari band-band yang akan mengisi acara tribute ini. Sudah bisa dibayangkan bagaimana reaksi semua orang yang berada didalam ruangan ketika Shira Shiren mulai memainkan dentuman khas dari lagu There There, atau ketika 1% memulai intro gitar My Iron Lung yang seakan menina-bobokan kita dengan perasaan sendu, atau ketika Somelancholo membawa penonton kembali ke masa-masa Pablo Honey dengan riff guitar kotor ala Ripcord. Suasana seperti inilah yang mungkin dirindukan oleh semua pecinta Radiohead yang mungkin pernah datang ke acara tribute to Radiohead sebelumnya. Jadi, bagi kalian yang menginginkan sing along dan terbengong dengan karya-karya luar biasa Radiohead, just don't miss this moment!
***
Pop is Dead: A Tribute to Radiohead
Hari & Tanggal:
Rabu, 4 Februari 2015
Venue:
JK7 Bar and Club (ex Basement Café), Arion Swiss-Belhotel Kemang
Waktu:
19.00 – Selesai
FDC:
25.000
Line Up:
SHIRA SHIREN
TMP
SOMELANCHOLO
DINOSAUR ROAM
1%
NUIT
Organized By:
NooN
Info:
Twitter: @NooN_Zeven
CP :
0838-7805-7171