Adhitia Sofyan Lepas Single Baru, 'Rainbows & Starlight'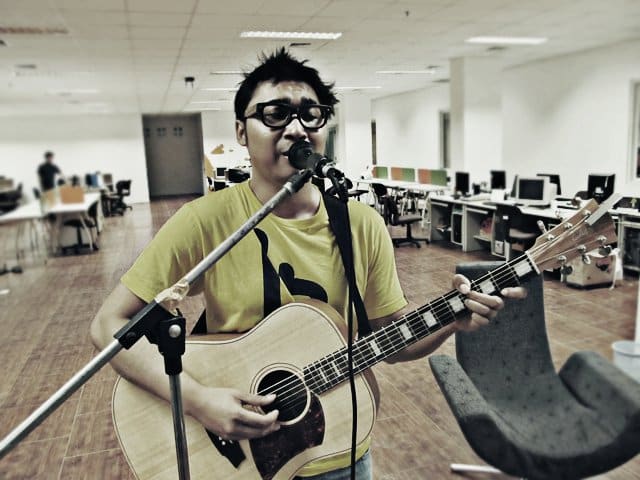 "Rainbows & Starlight bercerita tentang seseorang yang telah berpisah dengan pasangannya. Ia membayangkan momen dimana saat dulu bersamanya dan tersadar akan kenyataan bahwa kini ia telah menjalani hidup yang berbeda dengannya. Lagu ini menekankan hubungan yang tidak bisa lagi dijalani dan hanya tersisa nostalgia." ujar Adhitia Sofyan dalam rilis pers yang disebar terkait dengan perilisan single barunya.
Solois yang bersenjatakan gitar akustik ini baru saja melepas single yang diberi tajuk "Rainbow & Starlight". Sebuah materi yang merupakan track kelima di album ketiganya, How To Stop Time. Dan single "Rainbow & Starlight" ini sudah bisa di request di radio-radio lokal.
Album How To Stop Time pun juga bisa didengarkan secara online melalui website Demajors, pihak yang bertanggung jawab atas rilisnya format fisik album How To Stop Time pada tanggal 15 Juli mendatang.
photo: Adhitia Sofyan Official Facebook