Glovvess Siapkan Rilisan Terbaru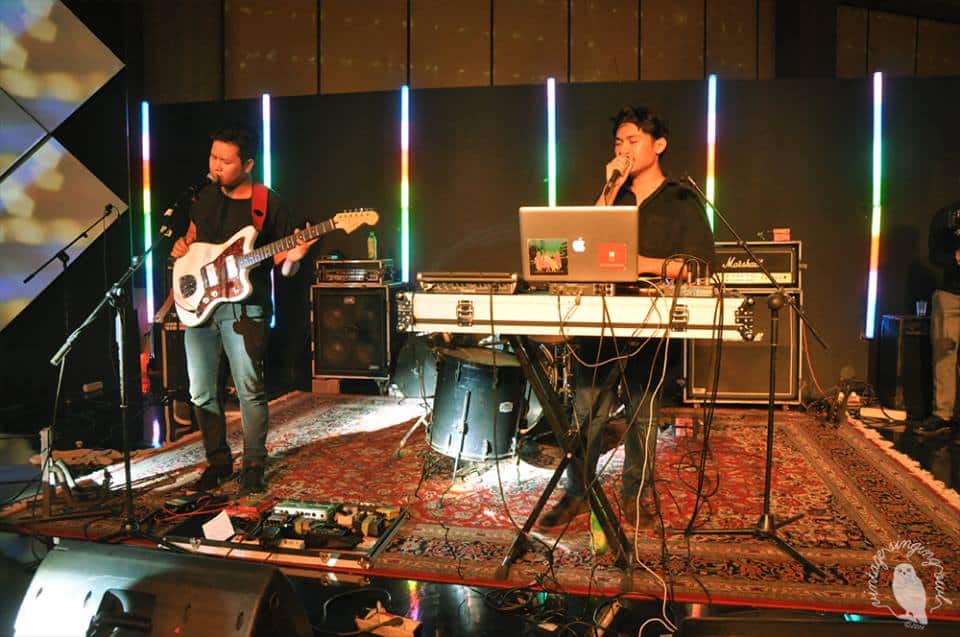 Duo electro Wing Narada Putra dan Herald Reynaldo Sinaga yang tergabung dalam grup Glovvess, memberi kabar terbaru bahwa saat ini mereka tengah kembali masuk studio untuk merampungkan rilisan terbaru. "now back to the studio, cooking up something good for the next release~" ujarnya lewat akun Twitter @Glovvess.
Pernyataan tersebut diluncurkan usai Glovvess menyelesaikan pentas mereka dalam acara BVoice Radio 17th Anniversary yang diselenggarakan pada tanggal 25 Mei 2014 kemarin di Tokove Kemang, Jakarta.
Tak seberapa lalu, mereka juga sempat mengunggah sebuah gambar kain putih bertuliskan Let The Dust Decide dengan caption "Soon" di Facebook resmi Glovvess, tanggal 22 Mei 2014. Dan sehari setelahnya, Glovves kembali mengisyaratkan tentang rilisan barunya dengan berujar "Let The Lust Decide (feat. @saskiich) Single out soon. Preview the live version here: http://ow.ly/xf0Vy" kembali melalui Twitter @Glovvess.
photo: Glovvess Official Facebook