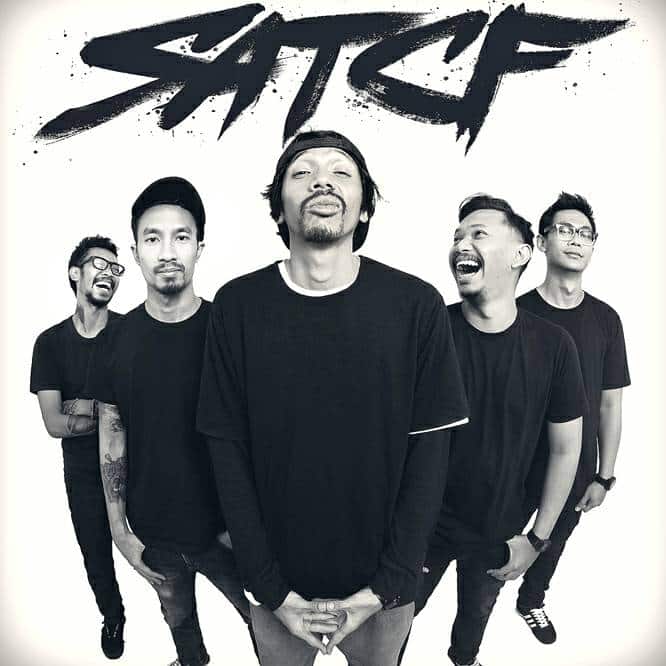 Veteran Melodic Core kota Malang Snickers and the Chicken Fighter atau yang lebih dikenal SATCF merilis album penuh kedua mereka bertajuk Retorika, dirilis oleh label mereka sendiri pada bulan April 2017 berselang 6 tahun dari debut fenomenal mereka, berisikan 13 lagu Melodic Core / Popunk, album ini menawarkan pemahaman musik yang lebih luas ala SATCF terhadap Punk Rock sebagai akar musik SATCF sendiri.
Proses pengerjaan yang panjang pada album ini akhir terbayar impas dengan kualitas yang diinginkan, dan segera diharapkan untuk memenuhi expektasi dari fans maupun pasar dari kehausan mereka akan karya terkini SATCF. Proses rekaman dikerjakan disalah satu studio ibukota, mixing dan mastering akhir dimasak di Malang oleh Ayok(Screaming Factor) yang juga mengerjakan album pertama SATCF.
Dengan tawaran musik yang lebih beragam mulai Tradisional Melodic Core, Popunk sampai Californian Ska Dub dipadu dengan beat-beat agresif dan Variatif, SATCF berharap bisa menjangkau basis masa yang lebih luas, pendewasaan dalam bermusik disampaikan dengan jelas dari desain sampul mereka yang dikerjakan salah satu art worker veteran Malang Napiceko, komposisi warna-warna yang bermain di lay out sampul album mengajak kita bernostalgia dengan sampul album-album klasik melodicore era '90an secara tidak langsung menjelaskan kalau SATCF tetap ingat akar musikalitas mereka walaupun telah memberi wacana baru pada musiknya.
SATCF yang digawangi Adit (Vokal, Bass), Acoy(gitar), Jeffri (Gitar), Jaka (Drum), Oneding(Keyboard) berharap Retorika bisa diterima dengan tangan terbuka oleh pasar sekaligus bisa memberi makna pada setiap Individu, Skena, Fans maupun konsumen agar menjadi sesuatu yang layak dikoleksi dan diapresiasi secara baik oleh ekosistem musik nasional dan Internasional