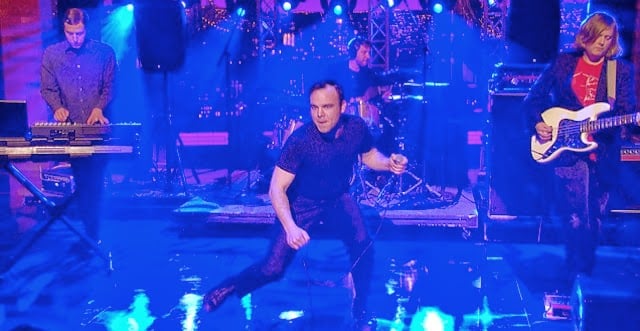 Future Islands terbentuk sejak tahun 2006 di Greenville, Amerika. Saat ini mereka tinggal di Baltimore.
Band ini terbentuk saat mereka kuliah di East Carolina University di Greenville.
Sebelumnya, tahun 2003-2005 mereka membentuk band bernama Art Lord & the Self-Portraits.
Mereka kuliah di program seni, dan diawali dengan produksi musik-musik electro-pop music.
Future Islands pada awalnya mengeluarkan materinya secara self-released, akhirnya mereka terlibat dengan beberapa label seperti Upset the Rhythm, Thrill Jockey hingga 4AD.
Future Islands, banyak terinspirasi dari musisi-musisi yang sering diputar di music player-nya. Seperti Tom Waits, Bruce Springsteen hingga David Bowie.
Bagi Future Islands, Dan Deacon menjadi salah satu local heroes di Baltimore, kota tempat mereka berkembang.
Bagi Future Islands, banyak lagu datang dari memori yang gelap, kenangan-kenangan yang cukup menyakitkan seperti putus cinta.
Lewat musik, Future Islands menganggap bahwa musik yang diciptakan harus memiliki pesan dan makna yang baik.
Beberapa anggota Future Islands merupakan kolektor kaset.
Selain musikalitasnya, Future Islands dikenal juga dengan penampilannya di atas panggung yang atraktif.
Khususnya Samuel T. Herring, sang frontman selalu menarik perhatian penonton dengan gerakan-gerakan kakinya yang tidak biasa.
Sam Herring disebut-sebut sebagai salah satu frontman sekaligus vokalis yang memiliki citra penampilan di atas panggung yang baik.
Sehingga di beberapa blog, animasi gif dari gerakan-gerakan Sam Herring ini pun tersebar.