Wolfmother Didapuk Sebagai Headliner Soundrenaline 2015 di Bali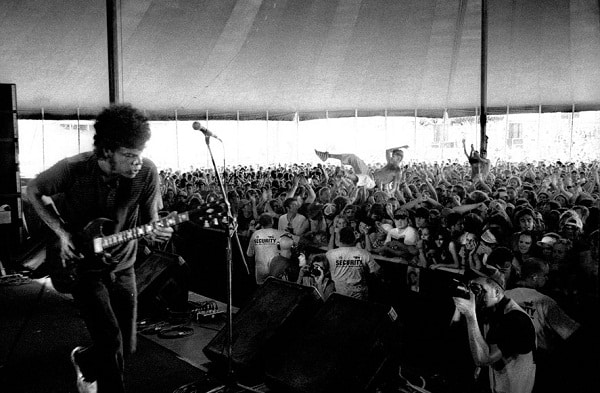 Soundrenaline sebagai salah satu festival musik paling bergengsi di Indonesia kembali menghadirkan deret line-up terbaik untuk tahun 2015 ini. Demi menjamin meriahnya acara, Soundrenaline menerbangkan unit rock Wolfmother dari benua Australia untuk tampil di kawasan Garuda Wisnu Kencana, Bali pada 5-6 September 2015 mendatang. Wolfmother nantinya akan berbagi panggung dengan band-band lokal terbaik tanah air.
"Kabar baiknya, Wolfmother siap menggetarkan panggung Soundrenaline 2015 di Garuda Wisnu Kencana Bali pada 5 & 6 September mendatang. So, are you ready for Wolfmother's come back?" tulis Soundrenaline di situs resmi mereka memberi konfirmasi tentang kedatangan Andrew Stockdale (gitar, vokal), Ian Peres (bass, kibor) dan Vin Steele (drum) ke Bali.
Selain Wolfmother yang siap menghibur para penikmat musik Indonesia, nama-nama terdepan musik nasional yang sudah dikonfirmasi akan turut hadir ke Soundrenaline 2015 adalah /rif, Endank Soekamti, Burgerkill, J-Rocks, Andra and the Backbone, Gigi, Maliq & D' Essentials, Naif, Sheila On 7, Dewa 19, Ari Lasso, Ello.
Tidak sampai disitu, Soundrenaline juga memberi kesempatan kepada para pembawa genre alternatif seperti Seringai, Shaggydog, Saint Locco, NTRL, Sore hingga The S.I.G.I.T untuk tampil. Para solois terbaik semacam Andien, Raisa sampai Tulus pun tak lupa untuk dihadirkan untuk menyelipkan suasana sedikit romantis ditengah hingar-bingar distorsi Soundrenaline 2015.
photo: Wolfmother Official Facebook