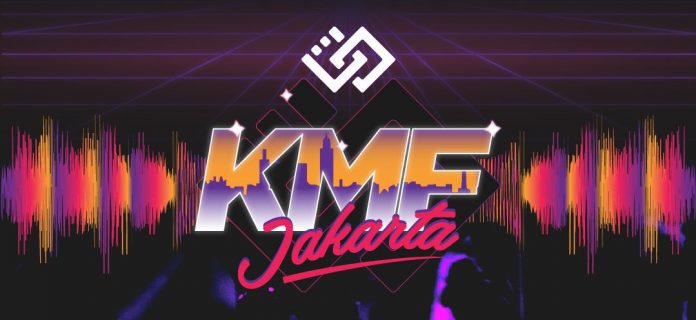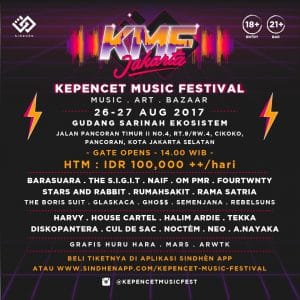 Pada kesempatan ini, Sindhen app akan menyelenggarakan sebuah festival dengan konsep yang menggabungkan musik, seni, dan bazaar yang bernama Kepencet Music Festival.
Kepencet Musik Festival akan diselenggarakan selama 2 hari berturut-turut yang berlokasi di Gudang Sarinah Ekosistem, Pancoran, Jakarta Selatan.
Festival ini akan menampilkan beberapa musisi-musisi lokal ternama seperti Barasuara, Naif, The Sigit, Stars and Rabbit, OM PMR, Fourtwnty, Rama Satria and The Electric Mojo, dan Neo pada Main Stage. Festival ini juga bekerja sama dengan Joy Collective atas dasar kepedulian kami akan konservasi hutan hujan di Indonesia bernama Rainforest Pavilion Stage yang akan menampilkan
Harvy & Tekka, House Cartel, Halim Ardie, Disko Pantera, Cul De Sac Collective, Noctem, dan A. Nayaka.