OFF! Sebar Single Baru, 'Learn to Obey'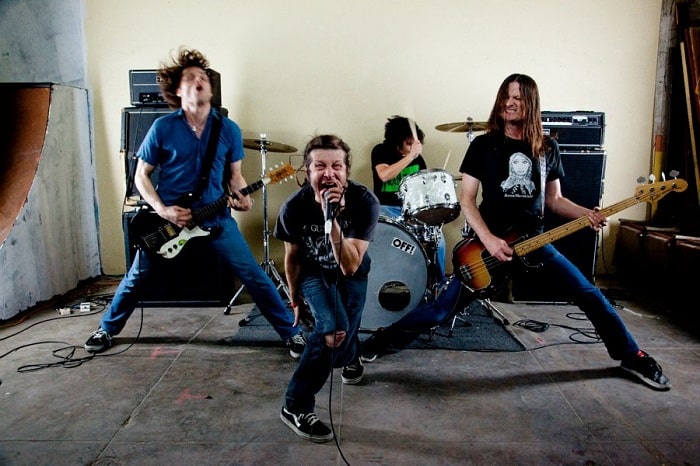 Setelah sebelumnya berturut-turut menyebar single "Hypnotized" dan "Void You Out" sebagai pemanasan untuk album Wasted Years nanti, kali ini supergrup punk rock OFF! kembali merilis sebuah single baru dengan judul "Learn to Obey".
Single "Learn to Obey" ini juga rencananya akan dikemas dalam bentuk piringan hitam ukuran tujuh inchi pada saat pelaksanaan Records Store Day di bulan April. Disini OFF! bekerja sama dengan seniman street art Shepard Fairey.
Bagi yang tidak asing dengan clothing brand yang kerap kali menyelipkan bumbu-bumbu propaganda di setiap hasil karyanya, OBEY, Shepard Fairey adalah tokoh sukses dibalik nama tersebut.
OFF! dan Shepard Fairey sepakat untuk menggarap proyek ini bersama-sama karena kedua belah pihak merasa karya mereka masing-masing sangat mempengaruhi dalam proses kreatif satu dengan yang lainnya antara OFF! dan Shepard Fairey.