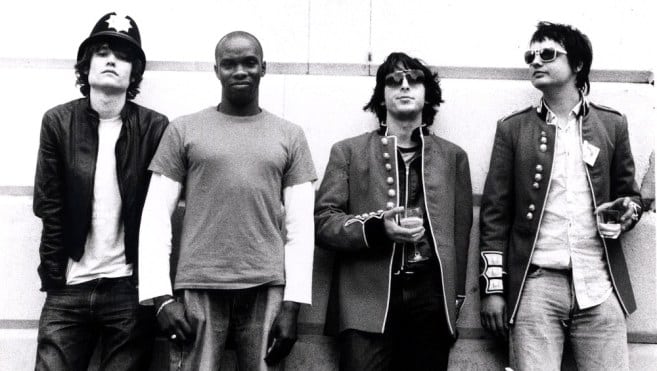 The Libertines telah menandatangani kontrak dengan Virgin EMI.
Grup musik asal London tersebut merilis album terakhirnya lewat Rough Trade Records, namun sekarang mereka mengumumkan kontrak dengan label major.
Grup berisikan empat orang itu menandatangani perjanjiannya di Pulau Ko Si Chang di Thailand, dekat dengan Hope Rehabilitation tempat Pete Doherty melakukan rehabilitasinya. Mereka juga menyatakan akan merilis album ketiganya tahun 2015.
Berbicara di pernyataan dalam perjanjian ini, Doherty mengatakan, "Aku tidak tahu harus mengatakan apa, aku sangat bahagia. Ini hari yang indah." Carl Barat juga menambahkan, "Seteah semua yang kita lalui, The Abion berlayar lagi, aku tidak bisa lebih senang lagi."
Manajer The Libertines, David Bianchi dan Adrian Hunter, mengatakan, "Perjanjian ini telah ditunggu-tunggu. Keputusan untuk menandatangani kontrak Virgin EMI dipengaruhi besar oleh Mike Smith (Pemimpin Musik di Virgin EMI) dan sejarahnya dengan kami. Tawaran lain sangat beragam dan fantastis tetapi akhirnya pengalaman dan bimbingan Mike menjadi faktornya. Kami yakin mereka akan memberikan rumah yang baik dan berharap The Libertines akan sukses yang mereka pantas dapatkan."
Sebelum bubar, The Libertines teah merilis dua album, Up The Bracket tahun 2002 dan The Libertines tahun 2004.