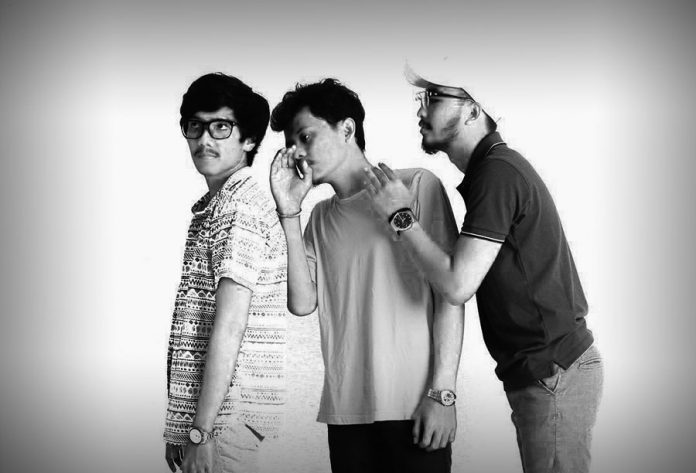 Usai tertunda sampai 24 bulan, akhirnya unit Alternative Rock asal Bandung, Blue Note secara sah mengudarakan album perdana mereka dengan tajuk "Metafora". Album ini sendiri sudah dirilis pada 22 September 2018 dan sepenuhnya proses 'penenunan' dikerjakan di Rebuilt Studio. Formasi band yang diisi oleh tiga kepala asal Kota Kembang, Satria (Gitar & Vokal), Octy (Drum), Fathir (Gitar & Vokal), dengan percaya diri menghimpun album mereka pada media cakram padat (CD) yang berisikan 11 nomor dan 2 track tambahan yang rahasia.
Asal muasal dipilihnya "Metafora" sebagai nama album mempunyai alasan tersendiri. Bagi Blue Note, metafora adalah unsur penting dalam sebuah lagu yang birisikan lirik, ditambah nomor-nomor lagu pada album ini banyak menggunakan pilihan kata 'Metafora' di penggalan liriknya. Maka dipilih lah "Metafora" sebagai tajuk album perdana mereka.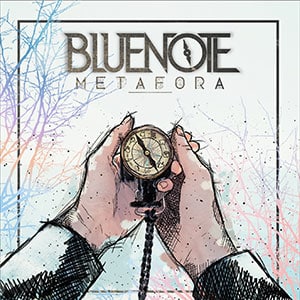 Album "Metafora" ini ingin diperdengarkan kepada publik dengan suguhan yang kaya dan bervariasi. Sebab berbagai unsur musik dijejalkan oleh Blue Note. Rock, Pop, Blues, Indie, Ballad bahkan Metal ditenun dengan cermat oleh mereka. Dan tak tanggung-tanggung, sejumlah musisi kenamaan meramaikan album "Metafora", sebut saja seperti Ilman Aulia di lagu 'Remember To Hero', Aska (Rocket Rockers) & Aris (Hoolahoop) di lagu 'Diksi', Sanya Vidya di lagu 'Afeksi', Anggi (Revenge The Fate) di lagu 'Burung Besi' dan Mustika Kamal di salah satu lagu tersembunyi. Dan masih banyak lagi kolaborasi epik yang yang terhimpun pada album "Metafora".
Blue Note sendiri sudah merilis dua nomor pada albumnya, itu adalah Diksi dan Childhood yang sudah bisa dinikmati lebih awal. Dan baru-baru ini, track berjudul 'Afeksi' sudah divisualkan dan sudah beredar di akun YouTube Blue Note pada 17 Desember 2018 yang lalu. Dipilihnya 'Afeksi' sebagai single ketiga, seperti ingin mempertegas kepada publik bahwa Blue Note menyuguhkan genre musik yang kaya.
"Harapannya sih, agar temen-temen yang menikmatinya dapat menikmati tidak hanya di satu segmen, tapi di berbagai segmen kami harap bisa juga menikmati album 'Metafora' ini," tutur Fathir. Dimensi yang cukup beda dibawa Blue Note pada lagu 'Afeksi'. Octy sang drummer yang biasanya bekerja keras menabuh drum, kini agak sedikit santai karena pada lagu ini sajian akustik mendominasi dan menggenapkan nuansa syahdu.
"Semoga lagu ini (Afeksi) dapat mewakili para 'BuCin' (Budak Cinta) yang kalau memang sudah mencintai seseorang walaupun seseorang itu sikapnya ga baik, kejar aja terus cepet halalin hahaha. Dengan semua kerja keras kami selama ini, kami berharap album perdana kami berikut singelnya, dapat memberikan inspirasi dan intinya dapat dinikmati oleh siapa pun," tegas Satria.
Album "Metafora" berikut merchandise-nya, dapat dibeli melalui kontaknya Blue Note, Indra Nugraha (Jibeh) +6287837531800 atau di semua social media Blue Note, @bluenoteid .