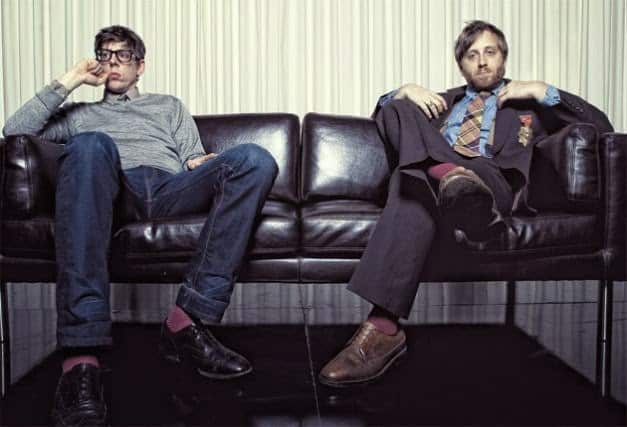 Dua album mereka pernah direkam di basement milik Patrick Carney (drummer) dengan menggunakan 8-track tape recorder.
Nama "black keys' muncul dari Alfred McMoore, seniman dengan schizophrenic.
Tahun 2008, The Black Keys pernah tampil di The Akron Civic Theater untuk dukungannya terhadap Barack Obama.
Danger Mouse memproduseri lagu "Tighten Up" yang mencapai titik sukses penjualannya di Amerika. Selain itu juga album El Camino diproduseri oleh Danger Mouse.
Band ini terbentuk di Akron, Ohio tahun 2001.
Lagu-lagu mereka sudah banyak dijadikan untuk iklan hingga program-program TV, mulai dari iklan Victoria's Secret hingga Eastbound and Down.
Patrick Carney tumbuh di keluarga seniman. Pamannya, Ralph Carney merupakan pemain saxophone untuk Tom Waits, Elvis Costello hingga They Might Be Giants.
Sejak kecil, mereka sering main baseball dan pendukung setia West Akron Baseball League. Selain itu mereka pernah menjual merchandise yang disumbangkan untuk club baseball tersebut.
Pada tahun 2010, personal email Patrick pernah dibajak.
Lagu "Set Your Free" tampil di film School of Rock.
Bagi Patrick, musik yang terlalu sempurna itu membosankan, seperti dimainkan oleh mesin.
Jika berkunjung ke London, mereka selalu tinggal di hotel Columbia, hotel yang dikenal juga oleh lagu Oasis berjudul "Columbia".
Dan Auerbach (guitar) memiliki mantra "the groove is king".
Sebelumnya, Patrick bekerja di sebuah perusahaan telemarketing. Sedangkan Dan bekerja sebagai band pengiring di sebuah restoran vegetarian.
Mereka pernah melakukan eksperimen dengan mencoba makan magic mushroom saat di perjalanan.
Keduanya di-dropped out dari kampusnya.