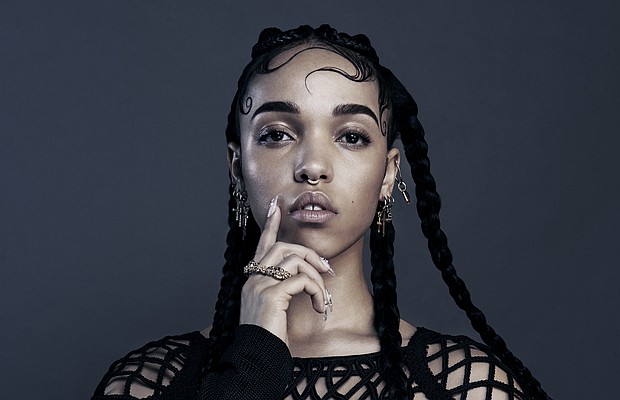 Nama asli dari FKA Twigs adalah Tahliah Debrett Barnett, dia lahir pada tanggal 16 Januari 1988.
Kata FKA merupakan singkatan dari Formerly Known As.
Ayah Twigs adalah orang Jamaika dan ibunya, yang dikenal sebagai penari dan gymnast merupakan orang Inggris-Spanyol.
Twigs dibesarkan oleh ibu dan ayah tirinya, dan pertama kali berjumpa pada usia 18 tahun.
Sejak usia 16 tahun, Twigs mulai menulis musik dan pada usia 17 tahun dia pun pindah ke London dari Gloucestershire.
Di London, dia memulai karirnya sebagai penari.
Twigs merupakan backup dancer yang muncul di video musik milik Kylie Minogue, Ed Sheeran hingga Taio Cruz.
Pada tahun 2010, dia menjadi dancer untuk video "Do It Like a Dude" dan "Orice Tag (2011) milik Jessie J.
Twigs merilis sendiri debut musiknya berupa EP melalui Bandcamp pada tanggal 4 Desember 2012.
Selain itu juga dia membuat video untuk masing-masing lagunya di YouTube channel miliknya.
The Guardian pernah memberikan gelar "New Band of the Day" pada tahun 2013.
Musik FKA Twigs diberi julukan catchy pop dengan whispery vocals.
Twigs mengakui musiknya banyak dipengaruhi oleh Billie Holiday, Ella Fitzgerald dan Marvin Gaye.
Twigs menyukai warna merah.
Robert Pattinson adalah pacarnya Twigs sejak September 2014 melalui perkenalan dari temannya.
Di Twitter-nya dia pernah mengaku ciuman pertamanya ketika berumur 16 tahun sambil mendengarkan "Dilemma" milik Nelly.