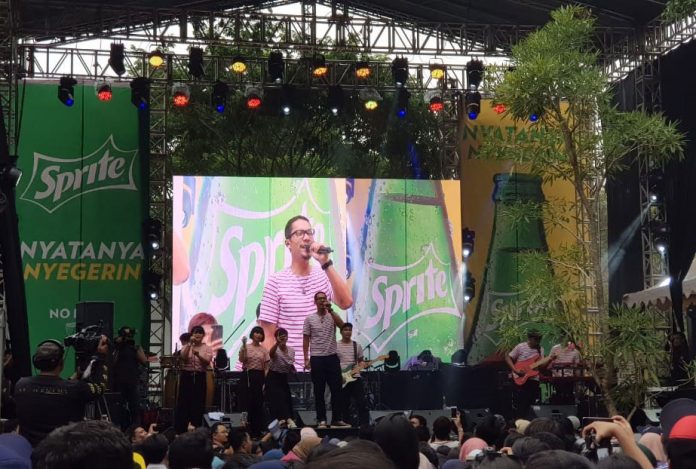 Maliq & D'essentials memeriahkan Jazz Goes To Campus ke 41 di Universitas Indonesia, Depok, Jawa Barat, pada hari Minggu (2/12/2018). Penampilan dari Maliq & D'essentials di sore itu banyak dinantikan oleh para penonton.
Maliq & D'essentials membuka penampilannya dengan membawakan lagu 'Setapak Sriwedari'.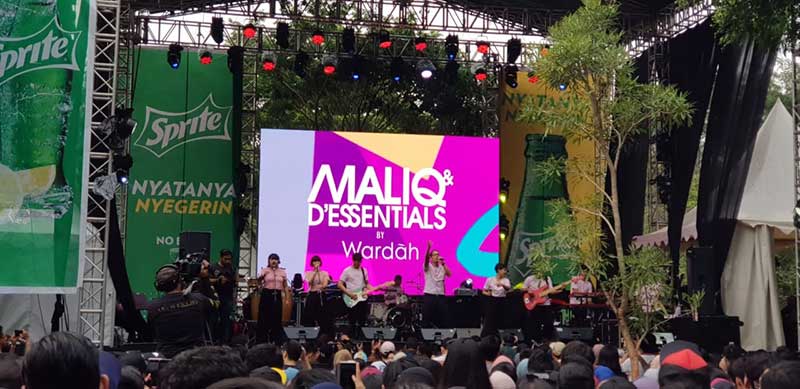 "Udah siap nyanyi-nyanyi lagu Maliq?" sapa Indah vokalis dari Maliq & D'essentials menyapa para penonton yang hadir.
Mereka membawakan 10 lagu dalam penampilannya di Jazz Goes To Campus, hits-hits populer seperti 'Kangen', 'Dia', 'Terlalu' dan 'Himalaya' tak lupa mereka bawakan dengan apik.
"Selamat sore teman-teman, untuk pertama kali Maliq main di sore hari, suasananya keren banget," ujar Angga.
Penampilan Maliq di sore itu semakin meriah ketika lagu 'Untitled' dibawakan mereka, para penonton kompak menyanyikan lagu tersebut.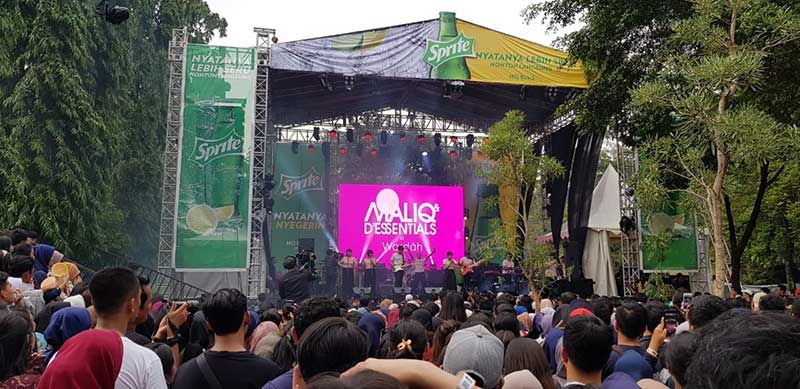 "Lagu terakhir dari Maliq, sampai ketemu lagi JGTC UI," kata Angga.
'Pilihanku' menjadi lagu penutup dari Maliq di Jazz Goes To Campus.