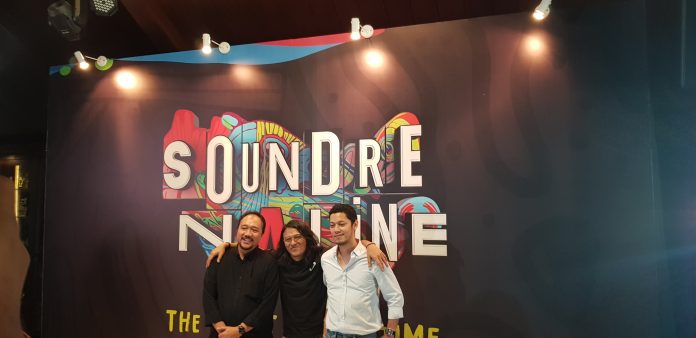 Band rock asal Inggris menjadi salah satu penampil di Soundrenaline 2019 yaitu Suede. Mereka akan tampil di Festival yang berlangsung pada 7 dan 8 September 2019, di Garuda Wisnu Kencana, Bali.
"Ada satu nama yang udah nongol menjadi headliners yaitu band asal inggris suede, itu salah satu headliners yang akan tampil di soundrenaline," ungkap Widi Puradireja sebagai Music Director.
Pemilihan Suede menjadi salah satu penampil di Soundrenaline 2019, sesuai dengan tema Soundrenaline tahun ini The Spirit of All Time yang akan membawa unsur nostalgia bagi para penonton yang hadir.
Dalam Soundrenaline 2019 nanti, akan ada kolaborasi menarik antara Ardhito Pramono dan Mocca.
"Kita serahkan kepada penampilnya untuk eksplor, gw yakin mereka bakal kasih sesuatu yang berbeda," kata Widi Puradireja
Dalam line up fase dua ini ada nama-nama seperti Fiersa Basri, Danilla, Efek Rumah Kaca, Kahitna, Pamungkas, The Upstairs, Feel Koplo, Project Pop dan masih banyak lainnya.
Teks: Ryan Abdul Aziz
Foto: Ryan Abdul Aziz