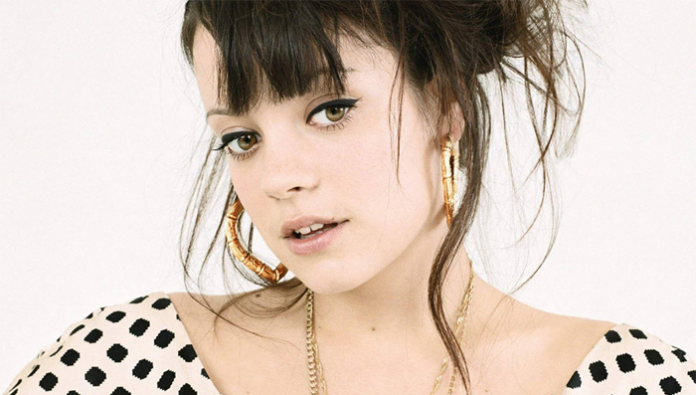 Lily Ellen pernah tercatat sebagai salah satu bintang yang berhasil mengumpulkan penggemarnya lewat media sosial, khususnya MySpace.
Memiliki orang tua dengan background comedian, Keith Allen dan produser film, Alison Owen.
Lilly Ellen pernah dikeluarkan di 12 sekolah karena perilakunya.
Pernah tampil di film Elizabeth.
Lilly Ellen pernah les bernyanyi dan bisa memainkan piano, biola, gitar, glockenspiel dan trumpet.
Karena memiliki aksen Cockney, musik Lily Ellen dijadikan materi pameran di British Library, tentang sejarah Cockney English.
Seorang paparazzi pernah memecahkan kaca jendela mobil BMW-nya untuk berusaha mengambil gambar Lily Ellen pada tanggal 3 Maret 2008.
Mempunyai clothing brand, New Look yang sudah launching pada tanggal 9 Mei 2007.
Lagu "Smile" muncul di permainan computer The Sims 2 Seasons, bahkan karakter Lily Ellen pun ada di role-playing computer game tersebut.
Lagu yang berjudul "Alfie" yang terdapat di album Alright, Still merupakan lagu yang menceritakan tentang saudara laki-lakinya bernama Alfie Owen-Allen.
Pernah tercatat sebagai salah satu Coolest Person of the Year in NME's Cool pada tahun 2006.
Pernah bolos sekolah demi menonton Glastonbury Festival pada usia 14 tahun.
Pernah menyumbangkan suaranya di lagu "Lights Go Down" milik Basement Jaxx dan lagu "King of the Bongo" milik Robbie Williams.
Program TV favoritnya adalah 24, ER, Desperate Housewives, CSI, dan Eastenders.
Film favoritnya adalah Finding Nemo, The Usual Suspects, Crouching Tiger Hidden Dragon dan Pulp Fiction.
Band favoritnya adalah Blondie, T.Rex, TLC, Scissor Sisters dan The Clash.