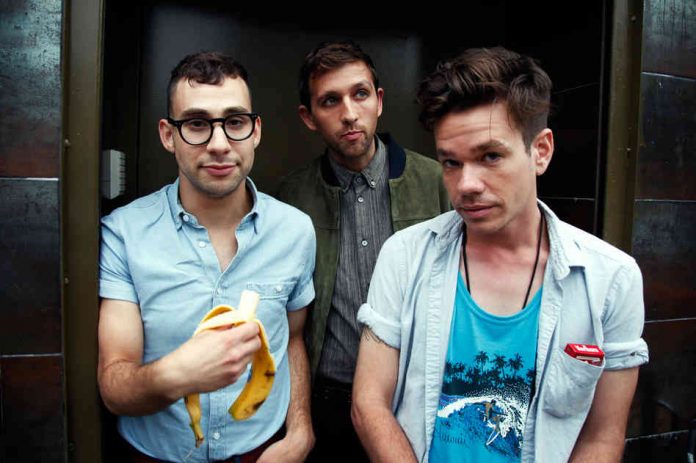 Vokalis, Nate Ruess pernah bergabung dengan band yang diberi nama The Format
Gitaris, Jack Antonoff juga pernah tergabung dengan band yang diberi nama Steel Train.
Selain itu, kibordis, Andrew Dost juga tergabung dengan band yang diberi nama Anathallo.
Andrew Dost bisa memainkan instrumen flugelhorn dan glockenspiel.
Fun terbentuk pada tahun 2008, setelah Nate Ruess bubar dari band lamanya, The Format.
Lagu yang pertama kali dirilis adalah lagu yang berjudul "At Least I'm Not As Sad (As I used To Be).
Di lagu tersebut, terdapat penyanyi 'tamu' yang bernama Rachel. Dia merupakan pacar dari Nate dan saudara perempuannya Jack.
Penamaan band 'fun' ini diambil ketika dalam suatu obrolan bersama teman-temannya tentang seorang comedian. Obrolan tersebut mengalir begitu menyenangkan bagi mereka, dan kata 'fun' selalu keluar dari mulut mereka.
Nama 'Fun' sengaja ditulis dengan tidak kapital semua, karena untuk membedakan dengan nama band death metal asal Swedia yang memiliki nama band sama.
Anggota Fun mendukung gerakan gay.
Nate merupakan anggota Fun paling pendek, dan Jack adalah yang paling tinggi.
Lagu "We Are Young" menjadi single yang mengangkat karir Fun dan berhasil mencapai chart no. 1 di banyak tangga lagu, termasuk Billboard.
Lagu "We Are Young" juga menjadi lagu paling laku terjual pada tahun 2012.
Lagu tersebut banyak di-cover oleh berbagai musisi dan penyanyi, termasuk pada acara TV Glee.
Selain itu, lagu tersebut dijadikan untuk iklan Super Bowl Chevy Sonic dengan tema "Stunt Anthem".
Sebelum menjadi musisi, Nate pernah bekerja di sebuah law firm.
Jack Antonoff pernah berkencan dengan Scarlett Johansson.