Morgue Vanguard Berkarya Lagi Lewat Bars of Death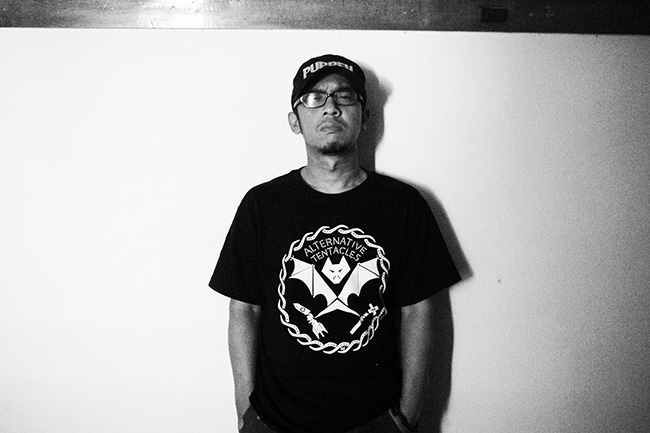 Lewat kompilasi Memobilisasi Kemuakan yang dirilis oleh Grimloc Records tepat pada pelaksanaan pemilu (9/4) kemarin, terselip sebuah single baru dari Bars of Death yang merupakan proyekan terbaru dari Ucok Homicide atau yang juga dikenal dengan nama Morgue Vanguard.
Morgue Vanguard mengajak rekannya semasa di Homicide dulu, Sarkasz, untuk menjalankan Bars of Death. Dan Bars of Death pun memperdengarkan ketajamannya lewat single "All Cops Are God". Apabila ditilik dari segi musikalitas, Homicide dan Bars of Death cukup berbeda.
Bars of Death sendiri saat ini tengah menjalani proses rekaman untuk sebuah EP dengan tajuk Morbid Funk. EP Morbid Funk juga direncanakan untuk dirilis dalam medium kaset dan format unduh gratis.
photo: Aditya H. Martodijarjo (Majalah Cobra)