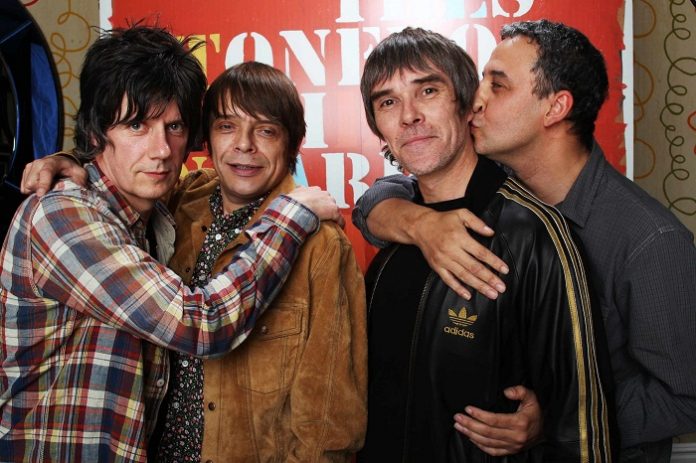 Pertama kali John Squire ingin bermain gitar adalah setelah mendengarkan lagu "Anarchy In The UK" milik The Sex Pistols.
Ian Brown pernah memaki BBC dengan berkata, "The BBC wasting our times. Amateurs! Amateurs!" ketika The Stone Roses tampil live dan bermasalah dengan sound system disana.
Lagu "This Is The One" seringkali diputar ketika tim sepakbola Manchester United memasuki lapangan dalam setiap laga kandang mereka di stadion Old Trafford.
Ian Brown merupakan penggemar sejati klub sepakbola Manchester United.
Penulis novel ternama asal Inggris, Richard Milward, memberi judul novel keduanya dengan "Ten Storey Love Song" karena ia cukup terinspirasi oleh The Stone Roses
Penampilan perdana The Stone Roses adalah sebagai band pembuka konser Pete Townshend (The Who) pada tanggal 23 Oktober 1984 di London.
"Fear Of A The Black Planet" dari grup rap Public Enemy adalah sumber inspirasi John Squire ketika menulis lagu "Begging You".
Menurut produser John Leckie, lagu "Where The Angels Play" sebetulnya sudah disiapkan untuk album perdana The Stone Roses. Namun lagu itu tertinggal dan lupa untuk dimasukan. Kemudian dirilis pada tahun 1999.
"Bye Bye Badman" adalah lagu tentang kerusuhan pelajar di Perancis tahun 1968.
Bassline yang dimainkan oleh Mani di lagu "I Am The Resurrection" adalah versi terbalik dari lagu "Taxman" milik The Beatles.
Sebelum terjun ke dunia musik, Ian Brown sangat fokus pada dunia bela diri karate.
Pete Townshend (The Who) mengatakan bahwa Reni adalah drummer terhebat yang pernah dilihatnya setelah Keith Moon.
Ending lagu "I Am The Resurrection" adalah murni improvisasi The Stone Roses ketika berada di studio dan hanya sekali take.
Spike Island tempat dimana The Stone Roses menggelar salah satu konser fenomenalnya di tahun 1990, ternyata bukanlah sebuah pulau. Melainkan pusat pengembangan seni kontemporer dan desain internasional.
Ian Brown pernah dipenjara selama enam puluh hari usai melakukan pengancaman kepada pramugari di sebuah pesawat dalam penerbangan dari Paris menuju Manchester.