Panda Bear Buat Video Klip yang Disutradarai Avey Tare dari Animal Collective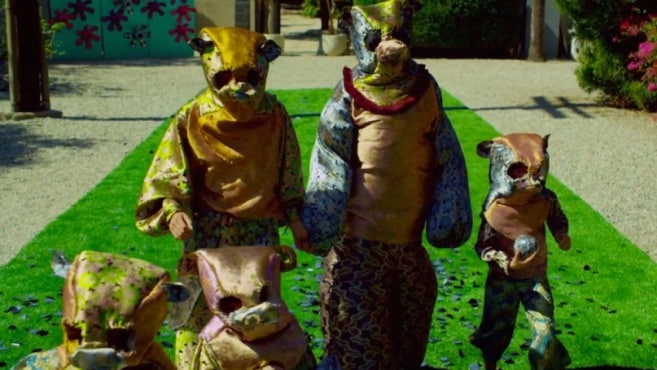 Musisi eksperimental, Panda Bear, membuat sebuah video klip untuk lagu "Tropic of Cancer" yang diambil dari album terbarunya, Panda Bear Meets the Grim Reaper. Video klip musik untuk lagu ini disutradarai oleh rekan segrup Noah Lennox, nama asli Panda Bear, di Animal Collective: Avey Tare.
Video klipnya menampilkan sebuah keluarga beranggotakan beruang panda dan anjing yang ditayangkan secara gerak lambat. Dalam sebuah rilis pers, Tare memberikan pernyataan untuk keterlibatannya untuk video klip "Tropic of Cancer".
"Mengusung semangat Animal Collective untuk berkolaborasi dengan banyak musisi. Saya telah menjadi penggemar musik yang dibuat Noah [Lennox] sejak remaja, menyenangkan karena akhirnya bisa memiliki kesempatan untuk bekerja sama dengannya selain membuat suara dan lagu. Saya juga berterima kasih karena bisa membuat sesuatu dalam dunia visual dan bisa bertahan lebih lama. Ini adalah lagu favorit saya dalam album jadi saya senang dengan pembuatan video klipnya. Saya bangga dan menggelora terhadap setiap momen dan bekerja dengan orang-orang baik yang membantu saya menyelesaikannya."
Simak video klip musik "Tropic of Cancer" di bawah.