Superfood Luncurkan Album Debut 'Don't Say That'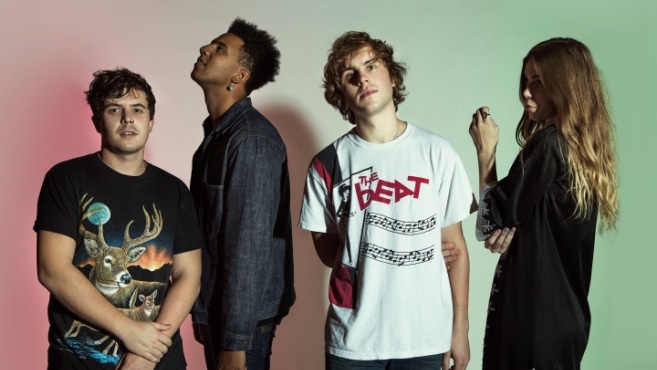 Superfood baru saja meluncurkan album debut bertitel Don't Say That. Album ini dirilis tanggal 3 November via Infectious Music. Grup musik asal Birmingham ini merupakan salah satu pengisi skena musik B-Town baru. Unit alternatif berjumlah empat orang ini beranggotakan Dom Ganderton (vokal/gitar), Ryan Malcolm (gitar), Emily Baker (bas), dan Carl Griffen (drum).
Album ini direkam di Chapel Studios di Lincolnshire dan diproduseri oleh Al O'Connel. Daftar lagu Don't Say That:
'Lily For Your Pad To Rest On'
'You Can Believe'
'Superfood'
'TV'
'Pallasades'
'Mood Bomb'
'i'
'It's Good To See You'
'Don't Say That'
'ii'
'Melting'
'Right On Satellite'
'Like A Daisy'
Simak albumnya di bawah.