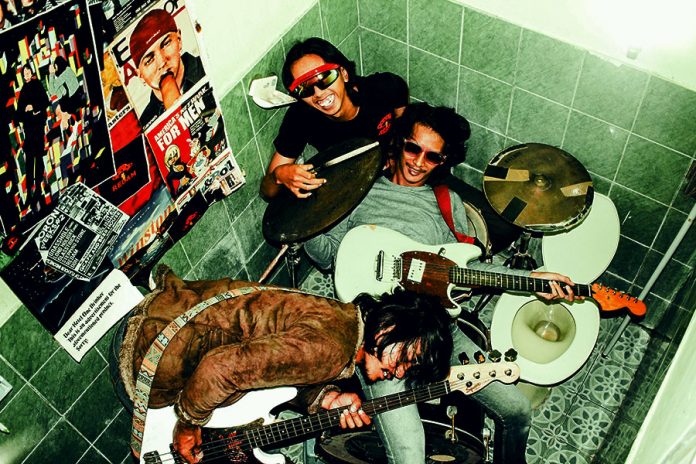 Redam adalah Alternative Wasted Trio dari Semarang. Tiga lagu yang sebelumnya telah mereka keluarkan adalah sebagai sarana perkenalan Redam kepada publik, "I Had To Go To Sleep" (2017), "AULIS" (2018), kemudian "Tamasya Di Angkasa" yang mereka rilis pada September 2018, merupakan sedikit penggambaran tentang album ini, Useless.
Selama ini yang mereka lakukan hanyalah bersenang-senang, menertawakan berbagai hal yang ada disekitar ataupun yang mereka alami. "Useless" mereka pilih sebagai tajuk album ini karena banyak sekali hal yang mereka anggap tidak berguna dan tak perlu dilakukan, namun hal itu lambat laun menjadi sebuah kebiasaan lumrah, dan parahnya kemudian menjadi suatu budaya baru yang melekat pada diri kita atau suatu masyarakat.
Hal-hal ini kemudian mereka utarakan dalam materi di album ini, mulai dari mencemooh, memuja gaya hidup modern, tipu muslihat, hilangnya kepercayaan diri, hingga kerasnya kehidupan di malam hari.
Useless berisi 7 lagu, yaitu Nonsense, Yeah Yeah Yeah, Kadal, Hingga Hilang Rasa, Tamasya Di Angkasa, Useless, dan I Had To Go To Sleep. Useless adalah album pertama Redam yang akan dirilis pada tanggal 12 Februari 2019 nanti dalam format kaset. Rencananya akan dirilis dan didistribusikan melalui Otakotor Records.
Sekedar mengingatkan, Lagu-lagu di album "Useless" ini sudah bisa didengarkan di laman Bandcamp Otakotor Redords dari tanggal 12 Januari 2019 yang lalu.