Album Anyar Kendrick Lamar, 'To Pimp a Butterfly' Rilis Lebih Cepat Sepekan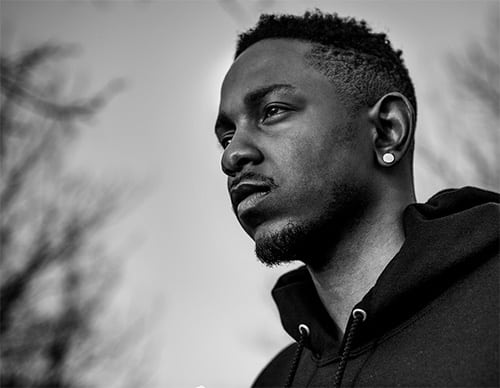 Album baru Kendrick Lamar yang bertajuk To Pimp a Butterfly dirilis satu minggu lebih awal dari jadwal yang telah ditetapkan. Album ini sudah bisa didapatkan di iTunes, juga sudah bisa didengar via Spotify. Simak susunan lagunya di bawah.
Pada mulanya, yang tersedia untuk dibeli adalah versi "bersih". Namun tak lama kemudian versi "eksplisit" muncul di iTunes, juga Spotify. Pada Senin (17/3) siang, kedua versi ditarik dari iTunes, di mana CEO Top Dog Entertainment, Anthony Tiffith, mengungkapkan bahwa dirinya "mencoba membenarkan tautan iTunes" (kendati album tetap tersedia di layanan streaming seperti Spotify dan Rdio). Kemudian album ini kembali tersedia di iTunes.
Dalam wawancara dengan New York Times, Lamar mengatakan bahwa Flying Lotus membuat beat dalam lagu pembuka "Wesley's Theory", yang direkam bersama George Clinton & Thundercat.
Sample lagu Sufjan Stevens, "All For Myself" dari album The Age of Adz (2010) dipakai lamar dalam lagu "Hood Politics". Lamar juga mengunjungi Compton dan penjara Nelson Mandela di Pulau Robben untuk mencari inspirasi sewaktu pengerjaan album. Lalah Hathaway dan Ronald Isley tercatat turut menyumbangkan vokal di album tindak lanjut Good Kid, MAAD City ini.
To Pimp a Butterfly
1. Wesley's Theory (ft. George Clinton & Thundercat)
2. For Free? (Interlude)
3. King Kunta
4. Institutionalized (ft. Bilal, Anna Wise & Snoop Dogg)
5. These Walls (ft. Bilal, Anna Wise & Snoop Dogg)
6. U
7. Alright
8. For Sale? (Interlude)
9. Momma
10. Hood Politics
11. How Much a Dollar Cost (ft. James Fauntleroy & Ronald Isley)
12. Complexion (A Zulu Love) (ft. Rapsody)
13. The Blacker the Berry
14. You Ain't Gonna Lie (Momma Said)
15. i
16. Mortal Man