Ansaphone Siap Rilis Single Baru Berjudul 'Frame'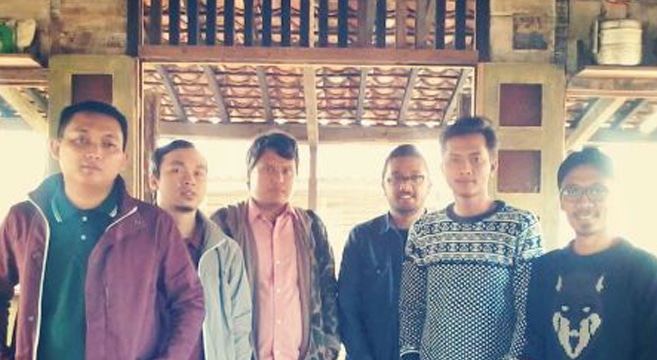 Ansaphone, band sad-core / bliss-pop / art-rock / post-rock andalan kota Bandung, di 2014 ini akan segera merilis single terbaru mereka yang berjudul "Frame".
"Frame"  merupakan single kedua dari album Dancing In The Colours (2013) yang dirilis pada November 2013 lalu, setelah sebelumnya meluncurkan lagu "Sirenical" sebagai single pertama.
Untuk single terbarunya ini Ansaphone bekerjasama dengan Wasted Rockers Recordings untuk merilisnya dalam bentuk fisik., tepatnya sebuah maxi-single / single-album.
Frame bakal berisi lagu "Frame" sebagai single, yang diambil dari album Dancing In The Colours (2013), plus bonus beberapa buah lagu b-sides, rarities, akustik dan live dari Ansaphone.
Ansaphone berdiri sejak awal tahun 2004. Selama eksistensinya tersebut, Ansaphone sudah tampil live di banyak tempat dan mengeluarkan cukup banyak rilisan. (PR/WR)
Diskografi:
– Hello Stranger | demo | self-released, 2007
– Various Artists – Wasted Rockers vol.1 | compilation | Yes No Wave, 2009
– Morning Lights Recover | EP | Clarity, 2009
– Fading Away | single | self-released, 2010
– Various Artists – Ansaphone / The Tomatometers | split-album | Dufflecoat Records, 2011
– Various Artists – Pemberontakan Norma: A Tribute to Koil vol.2 | compilation | Koil Killer Klub, 2011
– Dancing In The Colours | LP | Empty Space Recordings, 2013
– Frame | maxi-single | Wasted Rockers Recordings, 2014