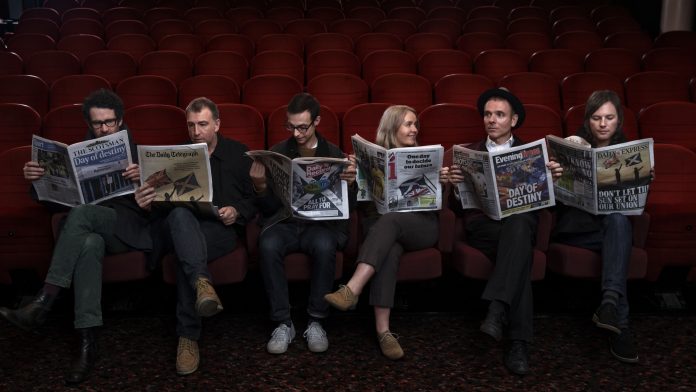 Kelompok musik indie-pop ini terbentuk tahun 1996 di Glasgow.
Nama Belle and Sebastian muncul dari buku anak berjudul Belle et Sébastien tahun 1965, karya penulis Prancis, Cécile Aubry.
Belle and Sebastian dibentuk oleh Stuart Murdoch dan Stuart David.
Bersama Alan Rankine, profesor musik dari Stow College, mereka merekam beberapa demo dan dijadikan sebagai materi Music Business di kampus.
Demo tersebut dirilis oleh label dari kampusnya bernama Electric Honey.
Setelah mendapatkan respon yang positif, akhirnya proyek musik ini dijadikan sebagai full-time project.
Mereka mengajak Stevie Jackson (guitar & vocals), Isobel Campbell (cello/vocals), Chris Geddes (keyboard) dan Richard Colburn (drums).
Ketika merekam album If You're Felling Sinister, Sarah Martin (violin/vocals) bergabung bersama Belle and Sebastian.
EP mereka yang berjudul Lazy Line Painter direkam di sebuah gereja.
Pada tahun 1999, Belle and Sebastian mendapatkan penghargaan Best Newcomer dari BRIT Awards.
Mereka membuat festival sendiri yangd diberi nama Bowlie Weekender.
Lagu "The Boy with the Arab Strap" muncul di film High Fidelity (2000), selain itu juga lagu tersebut muncul di program TV seri berjudul Teachers.
Stuart David meninggalkan Belle and Sebastian untuk fokus bersama side project-nya yang diberi nama Looper.
Stuart David digantikan oleh Bobby Kildea dari V-Twin.
Isobel Campbell meninggalkan band pada tahun 2002 di saat Belle and Sebastian sedang tour di Amerika Utara.
Pada tahun 2005 melakukan kunjungan ke perbatasan Israel dan Palestina untuk melakukan charity War on Want.
Pada tahun 2008, Belle and Sebastian merilis The BBC Sessions yang menyajikan lagu-lagu dari tahun 1996 – 2001.
Tahun 2015, Belle and Sebastian merilis Girls in Peacetime Want To Dance lewat Matador Records.