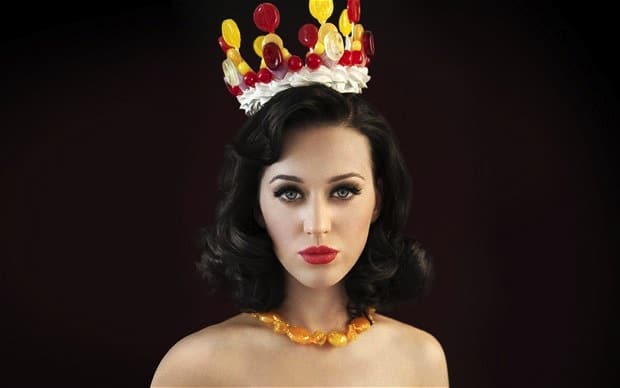 Nama asli Katy Perry adalah Katheryn Elizabeth Hudson, dia mengganti nama panggungnya menjadi Katy Perry untuk menghindari kebingungan dengan nama aktris Kate Hudson.
Katy Perry merupakan anak dari keluarga yang sangat religius bahkan konservatif, dia dilarang untuk mendengarkan musik bahkan membaca buku Harry Potter.
Katy Perry mulai bernyanyi di gereja sejak umur 9 tahun hingga umur 17 tahun.
Orang tuanya merupakan pastur.
Tahun 2012, akun twitter Katy Perry menjadi akun ketiga di dunia yang memiliki jumlah followers tertinggi setelah Justin Bieber dan Lady Gaga.
Katy Perry adalah aktivis gay.
Katy Perry pernah menikah dengan komedian Russell Brand pada tahun 2010 di Rajasthan, India.
Pernikahannya hanya berjalan selama 14 bulan, lalu mereka bercerai.
Katy Perry masuk ke dalam The Guinness World Book of Records pada tahun 2010 dengan menerima "Best Start on the US Digital Chart by a Female Artist".
Katy Perry pernah menolak Columbia Records yang menginginkan dia menjadi 'the next Avril Lavigne'.
Katy Perry memiliki 4 tato.
Dia juga meniliki hewan peliharaan berupa kucing yang diberi nama Kitty Purry.
Kitty Purry memiliki blog yang pernah masuk nominasi "Teen Choice Award" untuk kategori "Best Celebrity Pet" pada tahun 2009.
Salah satu hobinya adalah bermain jumping rope.
Katy Perry juga punya hobi membuat mixtape yang selalu dia beri ke teman-teman terdekatnya.
Katy Perry pernah dikeluarkan dari sekolahnya saat dia berusia 15 tahun.
Dia biasanya memberikan pakaian-pakaian yang sudah tidak dia pakai kepada kru panggung.