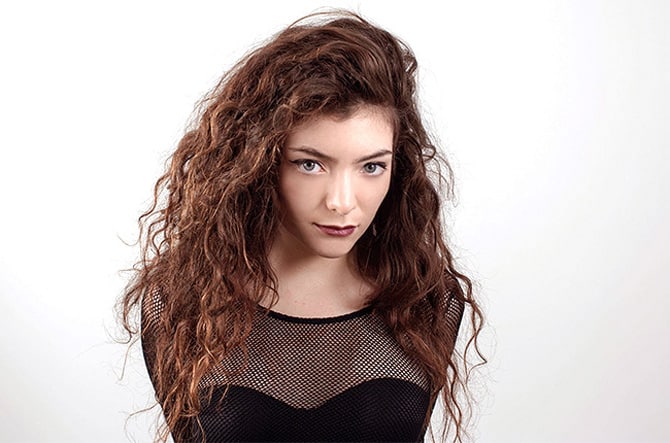 Lorde sangat menyukai kacang M&M's
Lorde punya kebiasaan makan di atas kasur
Dia sering dipanggil Dusty atau Casper saat dia di sekolah, karena dia sangat putih
Kasur favorit dia untuk tidur adalah king single bed
Lorde sampai sekarang belum punya SIM untuk mengendarai mobil
Dia tidak menyukai Justin Bieber atau pun Harry Styles
Tato favoritnya adalah gambar bunga rose yang tertempel di pergelangan tangan kirinya
Kebiasaan setiap pagi Lorde adalah mengecek email
Nama asli Lorde adalah Ella Marija Lani Yelich-O'Connor
Lahir di New Zealand pada tanggal 7 November 1996
Di umur 17 tahunnya ini, Lorde memenangkan Grammy Awards, untuk kategori Song of the Year dan Best Pop Solo Performance untuk lagu "Royals".
Ibunya merupakan seorang pujangga dan pernah mendapatkan prize-winning poet.
Lagu "Royals" merupakan lagu yang terinspirasi oleh foto atlet baseball George Brett dari Kansas City Royals.
Menjadi orang New Zealand (solo artist) pertama yang mencapai puncak karir musik di Amerika dengan memuncaki posisi 1 di Billboard Hot 100.
Sosok Kanye West menjadi salah satu inspirasi Lorde dalam bermusik dan tidak jarang Lorde membawakan lagu Kanye West "Hold My Liquor" saat tampil live.
Scott Maclachlan merupakan manager Lorde.
Dia diperkenalkan dengan Lorde melalui video rekaman Lorde saat membawakan lagu "Warwick Avenue" milik Duffy dan Lorde saat itu masih berumur 12 tahun.
Lagu "Tennis Court" menjadi lagu theme BBC Sport untuk acara Wimbledon Championships – Women's Singles Final.
Lorde pernah masuk di 16 Most Influential Teens of 2013 versi Majalah Time.