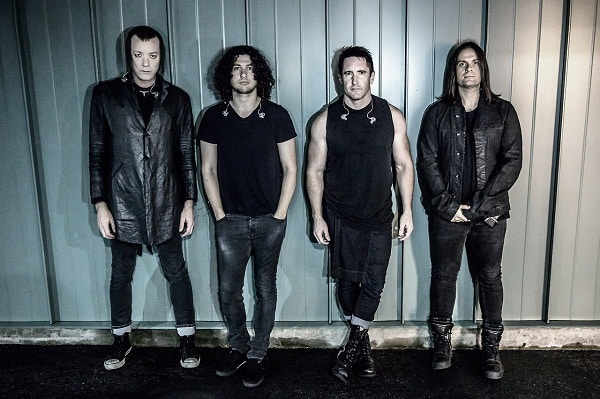 Logo Nine Inch Nails terinspirasi dari album Remain In Light milik The Talking Heads.
Formasi terkini Nine Inch Nails adalah Trent Reznor, Robin Finck, Alessandro Cortini dan Ilan Rubin.
Trent Reznor membentuk Nine Inch Nails dengan musik industrial karena dirinya merupakan penggemar berat dari band Ministry dan Skinny Puppy.
Nine Inch Nails merekam album The Downward Spiral di rumah bekas tragedi pembunuhan yang dilakukan oleh Charles Manson.
Tahun 1995 di Woodstock Festival, Nine Inch Nails hampir terbunuh oleh korsleting kabel listrik di dalam bus tempat mereka beristirahat.
Penjualan merchandise Nine Inch Nails selalu mencapai angka penjualan tertinggi saat mereka tampil di Lollapalooza.
Marilyn Manson adalah salah satu artist besar yang "menemukan" Nine Inch Nails.
Trent Reznor bisa memainkan semua alat musik, kecuali drum. Dirinya juga merangkap sebagai penulis lagu, penata musik, hingga produser di Nine Inch Nails.
Tahun 1997, Trent Reznor mendapat gelar "one of the year's most influential people" dari majalah Time.
Di tahun 2009, Nine Inch Nails sempat mengumumkan bahwa pentas mereka di Bonnaroo Festival adalah panggung terakhirnya. Satu minggu kemudian, mereka mengumumkan 15 jadwal tur Amerika Serikat.
Trent Reznor mengaku bahwa penampilan terburuk Nine Inch Nails didepan para penonton adalah ketika mereka melangsungkan tur bersama Guns N' Roses tahun 1991.
The Industrial Nation adalah titel awal album perdana Nine Inch Nails, kemudian mereka ganti menjadi Pretty Hate Machine.
Trent Reznor mendapat ide untuk merekam lagu-lagu di album Pretty Hate Machine ketika dirinya berada didalam toilet.
Hampir semua negara di dunia melarang penayangan video klip "Happiness is Slavery" karena konsepnya yang vulgar.
Lagu "Closer" direkam oleh Nine Inch Nails kedalam enam versi yang berbeda.
Album The Slip dirilis secara gratis.
Nine Inch Nails menolak tampil di MTV Movie Awards tahun 2005 karena pihak penyelenggara memasang foto George W. Bush sebagai backdrop panggung.