Ismaya Live Umumkan Line-Up Fase Kedua Djakarta Warehouse Project 2014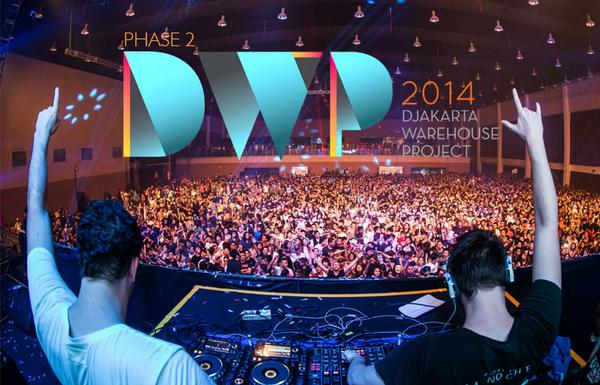 Ismaya Live resmi mengabarkan bahwa artist pengusung genre dubstep, Skrillex, akan didapuk menjadi salah satu headliner dari Djakarta Warehouse Project 2014. "6x Grammy Awards winner & one of the world's biggest artists.. Please welcome Sonny Moore aka @SKRILLEX to #DWP14!" tulis Ismaya Live memberi keterangan lewat akun Twitter resmi mereka, @IsmayaLive.
Tidak hanya Skrillex yang diumumkan untuk tampil di Jakarta pada pengumuman tahap kedua Djakarta Warehouse Project 2014 oleh Ismaya Live. Mereka juga menampilkan nama-nama handal lainnya semacam Showtek, Peking duk, Rasmus Faber, DVBBS, Bondax, Adventure Dub, hingga Nervo.
Di Djakarta Warehouse Project 2014 nanti, Ismaya Live juga menawarkan sebuah konsep baru, yaitu Life In Color. Sebuah pesta cat terbesar yang siap dihadirkan untuk para party people di Indonesia. Bagian ini adalah dimana mereka yang hadir ke Djakarta Warehouse Project 2014 nanti akan disiram cat warna-warni untuk menambah keriaan malamnya. Karena warna-warni yang terlontar adalah lambang keseruan dari Life In Color.
Dengan tiket yang dibanderol seharga Rp 800.000,- hingga Rp 1.800.000,- ini, line-up Djakarta Warehouse Project 2014 masih akan terus ditambah oleh Ismaya Live. "And that's not all… many more artists to be announced in PHASE 3 next month for #DWP14!!!" janji dari Ismaya Live.