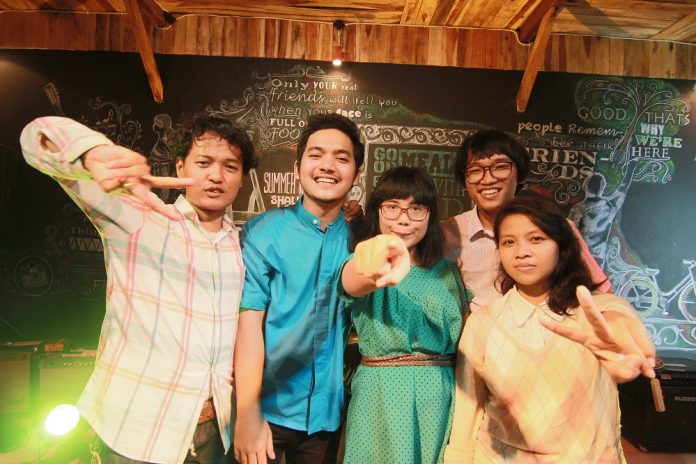 Unit pop asal Yogyakarta, Summer in Vienna, menggelar pesta rilis untuk EP Shallow Lagoon Holidays di K.E.R.S Light Meal & Juice Bar pada hari Sabtu tanggal 1 Maret 2014 lalu. Kemeriahan yang dikerjakan dengan sangat sederhana.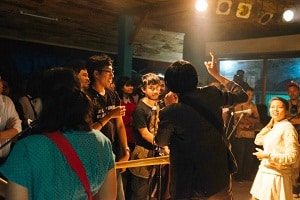 Answer Sheet sebagai salah satu pemeriah acara didapuk tampil awal. Mereka membawakan lagu-lagu favorit seperti "Stay, Leave", "A Love Beach Sadranan", dan "Hills of Rabbit Face". Salah satu personil Answer Sheet, Wafiq Giotama, pernah membantu Summer in Vienna memainkan instrumen bass di masa-masa awal perjalanan musik mereka. Dalam EP ini, permainan bassnya direkam dalam "Vienna" dan "Falling Leaves".
Tak berapa lama, Lampukota naik panggung. Selain tampil membawakan hits "Jangan Mati", Lampukota membawakan beberapa nomor dari Ride dan Simon and Garfunkel. Penampilan mereka ini mampu membuat teman-teman dari Common People Yogyakarta merapat ke area panggung untuk sing a long bersama.
Ketika dua band pembuka usai unjuk aksi, kali ini giliran penampil utama bertugas menuntaskan hajatan mereka. Penonton yang rapat tidak sabar menyaksikan aksi Summer In Vienna. Mereka tampil percaya diri membawakan rentet koleksi "Lemonade & Orange Juice", "Marshmallow Cheeks", "Vienna", "Have a Nice Day", "And We're in Love Again", "Squirrels", dan "Falling Leaves".
Selain itu, Summer In Vienna juga membawakan sebuah lagu versi gubah ulang dari The Radio Dept yang berjudul "I Don't Need Love I've Got My Band". Sebuah lagu yang menurut Summer In Vienna memiliki sejarah tersendiri ketika masa awal band ini terbentuk. Lagu yang selalu masuk dalam setlist ketika beberapa pentas awal Summer In Vienna.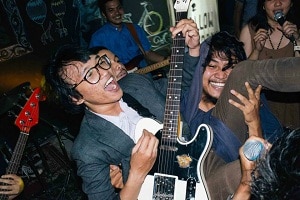 Kabar gembira lainnya adalah ketika CD dari EP Shallow Lagoon Holidays ternyata ludes terjual pada malam tersebut. Perasaan senang tidak bisa disembunyikan oleh Summer In Vienna karena CD tersebut sold out, bahkan disaat mereka belum menyelesaikan pertunjukan mereka malam itu.
Summer In Vienna menutup keriaan lewat encore "Malas". Salah satu lagu andalan Summer In Vienna yang mampu membuat K.E.R.S Light Meal & Juice Bar berkaraoke bersama.
photo: Carten Nulagraha