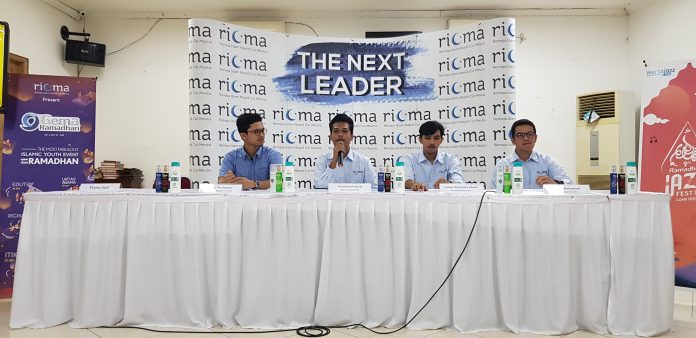 Remaja Islam Masjid Cut Meutia (Ricma) bekerja sama dengan Wartajazz kembali menggelar festival tahunan Ramadhan Jazz Festival 2019.
Festival ini akan digelar pada 17-18 Mei 2019, acara akan berlangsung di Pelataran Masjid Cut Meutia, Menteng, Jakarta Pusat. Rangkaian acara akan dimulai setelah pelaksanaan shalat tarawih.
Pada tahun ini mengambil tema Love Unites All dengan tagline #EmbraceTogetherness dengan membawa pesan cinta dan kedamaian untuk seluruh masyaralat indonesia.
"Kenapa ada Ramadhan Jazz, kita ingin ada anak-anak muda datang ke masjid," ujar Fahmi Dirgantara selaku Project Officer Ramadhan Jazz Festival 2019.
"Musik itu kami percayai sebagai bentuk bahasa yang universal, semua orang bisa menerima," lanjut Fahmi.
Ada 12 musisi yang bakal tampil dalam Ramadhan Jazz yang berlangsung selama dua hari tersebut. Beberapa nama yang sudah dipastikan tampil ada Andre Hehanusa, Maliq and The Essentials dan Glenn Fredly. Musisi international juga akan memeriahkan Ramadhan Jazz kali ini.
Selain festival musik, ada social activity yang menjadi inti dari kegiatan Ramadhan Jazz Festival. Kegiatan social activity kali ini bekerja sama dengan kitabisa.com dengan tema #PahalaMengalir. Hasil dari donasi nanti akan diberikan kepada teman-teman difabel.
Teks:Ryan Abdul Aziz
Foto:Ryan Abdul Aziz