Rocket Rockers dan Killing Me Inside Gelar Tur Bersama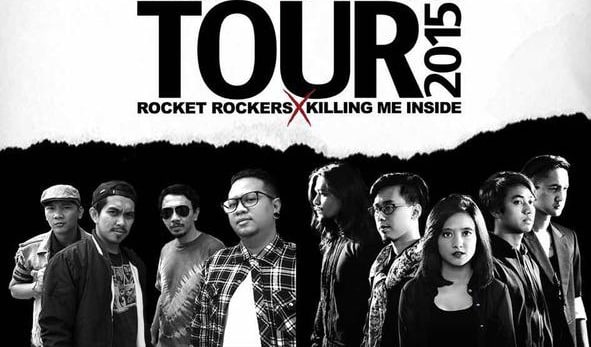 Grup pop punk Rocket Rockers dan emo Killing Me Inside baru saja menyebar berita yang cukup menggemparkan bagi para penggemar kedua band ini. Kabar hangat tersebut menyebutkan bahwa pada tahun 2015 ini, Rocket Rockers dan Killing Me Inside akan segera menjalani sebuah sesi tur bersama-sama. Konfirmasi langsung diberitakan oleh kedua pihak band ini melalui akun sosial media masing-masing.
Rocket Rockers melalui akun Twitter resmi @rocket_rockers berujar, "#RRxKILLMS siap mengaum!!! R.O.A.R (Rebirth Of A Rock) Tour | Rocket Rockers x @KILLINGMEINSIDE Indonesian Tour.". Sedangkan Killing Me Inside menyatakan kesediaan mereka dengan melempar kicauan yang berbunyi "Get ready!!! R.O.A.R "Rebirth Of A Rock" Tour 2015 \m/ #RRxKILLMS" dalam akun Twitter @KILLINGMEINSIDE.
Namun, hingga berita ini diturunkan, belum ada kabar resmi lagi terkait kota-kota mana saja yang menjadi destinasi dari tur bertajuk R.O.A.R, Rebirth of a Rock Tour 2015 dan kapan gelaran tur bersama dari dua band yang sama-sama ditinggal oleh vokalis pendiri band mereka ini.