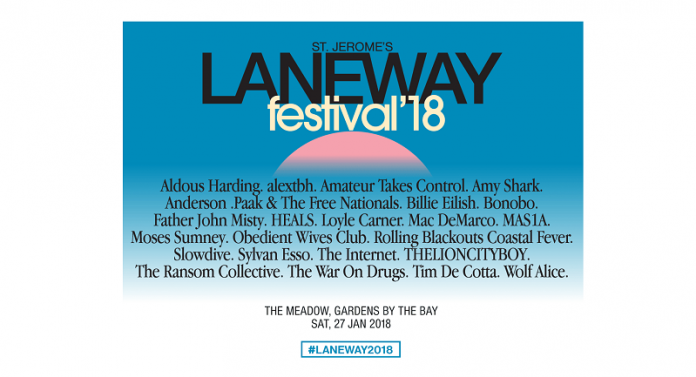 Festival musik Laneway yang dijadwalkan untuk digelar pada tanggal 27 Januari 2018 yang akan datang, belum lama ini menambah panjang deret nama penampil yang siap unjuk gigi disana. Bila sebelumnya Laneway Fesival 2018 sudah mendapuk nama-nama kelas wahid macam Anderson Paak, Mac DeMarco, Wolf Alice, Bonobo dan lainnya, kini ada deretan musisi Asia yang dipercaya untuk kian meramaikan.
"Kawasan Asia sedang panas-panasnya saat ini, maksud kami bukan cuacanya ya. Untuk Laneway Festival 2018 ini, kami memiliki delapan varian artist dari kawasan Asia, yang berasal dari negara-negara seperti Malaysia, Filipina, Indonesia dan Singapura," terang Laneway Festival 2018 dalam rilis pers.
Mereka adalah ALEXTBH, seorang komposer elektroni rnb muda dari Malaysia, kemudian kelompok shoegaze Heals dari Indonesia, lalu grup folk The Ransom Collective asal Filipina. Untuk tuan rumah Singapura sendiri, mereka mengirim lima perwakilannya untuk Laneway Festival 2018 ini. Mereka adalah Obedient Wive Club, Tim De Cota, The Lion City Boy, Amateur Takes Control dan MAS1A.
Laneway Festival 2018 sendiri masih akan digelar di kawaswan Gardens by the Bay seperti tahun-tahun sebelumnya. Untuk tiketnya sendiri, masih bisa didapatkan di situs resmi Laneway Festival 2018 dan juga tersedia di hari H saat berlangsungnya acara.