Constellation Signing Sessions #2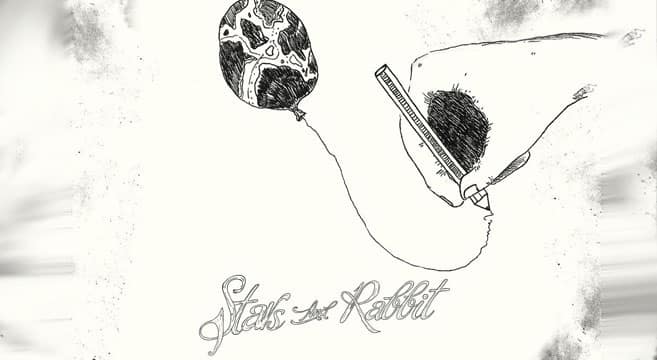 Setelah sukses menggelar sesi temu dan tanda tangan di Bandung dan Jakarta beberapa waktu lalu, kini Stars and Rabbit berencana menggelar acara serupa dengan mengunjungi ORE Store di Surabaya tanggal 31 Agustus, dan Lokananta di Solo tanggal 2 September 2015.
'Constellation' adalah debut album studio Stars and Rabbit yang telah rilis pada tanggal 15 Juni 2015 dan diikuti dengan tur ke beberapa kota di benua Asia beberapa waktu lalu. Dengan kegiatan ini mereka berharap bisa memberikan waktu yang cukup berkualitas untuk para penikmat musik mereka secara dekat."I just want to feel them closely," sahut Elda. Oleh karena itu kesempatan ini terbatas dengan mendaftarkan diri sebelumnya, menyesuaikan dengan kapasitas masing-masing tempat. Untuk pendaftaran bisa dilakukan dengan menghubungi pihak Ore Store di Surabaya dan Alpha Omega Records di Solo via email atau datang langsung ke Ore Store dan Lokananta pada saat acara berlangsung.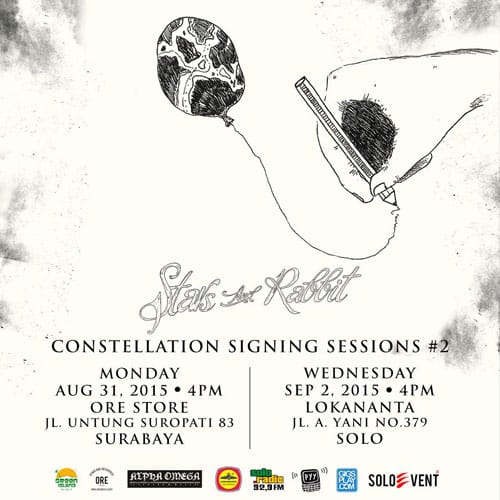 Untuk info lebih lanjut mengenai aktifitas dan rilisan dari Stars and Rabbit silahkan cek poster dan kunjungi tautan dibawah ini:
http://www.starsandrabbit.com
Tweets by _starsandrabbit
http://facebook.com/starsandrabbit

http://youtube.com/wearestarsandrabbit