The Strokes, The Black Keys, dan Lorde Masuk ke Soundtrack NBA 2K15 yang Dikurasi Pharrell Williams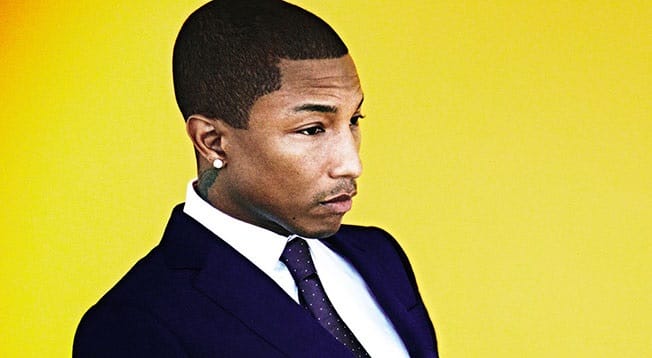 Pharrell Williams merekrut banyak musisi termasuk The Strokes, Death From Above 1979, dan Lorde untuk soundtrack game NBA 2K15. Game ini akan dirilis tanggal 7 Oktober dan penggemar game ini akan diberikan musik yang dikurasi secara spesial olah Pharrell. Bekerja sebagai produser, Pharrell memasukkan tiga lagu miliknya sendiri ke dalam daftar lagu dengan 'Hunter', 'Can U Have It Like That', dan 'How Does It Feel'.
Dengan jenis musik yang sama, Snoop Dogg dan lagu 'Drop It Like It's Hot' juga masuk ke dalam daftar. Merepresentasikan lagu-lagu rock, Pharrell mengajak The Rapture, The Strokes, Death From Above 1979, The Black Keys, dan Red Hot Chili Peppers. Lihat daftar putarnya di bawah.
NBA 2k15 Tracklist:
A Tribe Called Quest – 'Scenario'
Afrika Bambaataa & Soulsonic Force – 'Planet Rock'
Basement Jaxx – 'Hot 'n Cold'
Black Rebel Motorcycle Club – 'River Styx'
Busta Rhymes – 'Dangerous'
Clipse – 'Grindin''
Death from Above 1979 – 'Romantic Rights'
Depeche Mode – 'Personal Jesus'
Junior – 'Mama Used to Say'
Lauryn Hill – 'Doo Wop (That Thing)'
Lorde – 'Team'
Major Lazer ft. Pharrell Williams – 'Aerosol Can'
Missy Elliott – 'On & On'
No Doubt – 'Spiderwebs'
OneRepublic – 'Love Runs Out'
Pharrell Williams – 'Hunter'
Pharrell Williams – 'Can I Have It Like That'
Pharrell Williams – 'How Does It Feel?'
Public Enemy – 'Shut 'Em Down (Pete Rock Remix)'
Ratatat – 'Seventeen Years'
Red Hot Chili Peppers – 'Suck My Kiss'
Santigold – 'Creator'
Snoop Dogg – 'Drop It Like It's Hot'
Strafe – 'Set It Off'
The Black Keys – 'Everlasting Light'
The Rapture – 'House of Jealous Lovers'
The Strokes – 'Under Cover of Darkness'