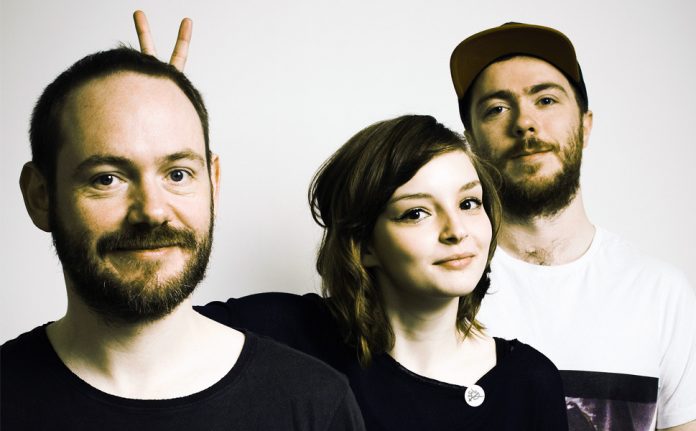 Chvrches mulai aktif sebagai trio electro-synth pop sejak tahun 2011 di Skotlandia.
Nama Chvrches merupakan pronounced dari "Churches".
Lauren Mayberry yang merupakan vokal utama Chvrches ini juga bisa memainkan alat musik synthesizer.
Sebelumnya Lauren aktif sebagai penulis. Dia merupakan lulusan akademik jurnalistik.
Lauren juga pernah memenangkan penghargaan untuk artikelnya yang menceritakan tentang "hygiene of body piercing" pada tahun 2010.
Lauren suka dan pandai memasak, favoritnya adalah beef and chorizo chili.
Iain Cook memainkan synthesizers, guitar dan juga bass.
Sebelum membentuk Chvrches, Iain pernah tergabung di sebuah indie band yang diberi nama Aerogramme and The Unwinding Hours.
Selain itu ada Martin Doherty, dia memainkan synthesizer dan sampler.
Martin merupakan salah satu personel khusus touring untuk The Twilight Sad.
Sebelum membentuk Chvrches, Lauren pernah bergabung dengan Boyfriend/Girlfriend.
Iain bertemu dengan Lauren saat membuat EP untuk Blue Sky Archives.
Demo pertama Chvrches yang diberi judul "Lies" pada tahun 2012 berhasil menarik perhatian publik.
Tahun 2012 menjadi tahun awal terbaik bagi Chvrches dengan ikut tur dan tampil di panggung-panggung bersama Passion Pit, Depeche Mode dan School of Seven Bells.
Album pertamanya yang berjudul The Bones of What You Believe menjadi awal perjalanan Chvrches menuju karir musik yang bagus.
Chvrches banyak terinspirasi oleh sound-sound tahun 80-an dan menggemari karya-karya Cyndi Lauper, Kate Bush dan The Cocteau Twins.
Chvrches sukses meng-cover lagu Haim yang berjudul "Falling".