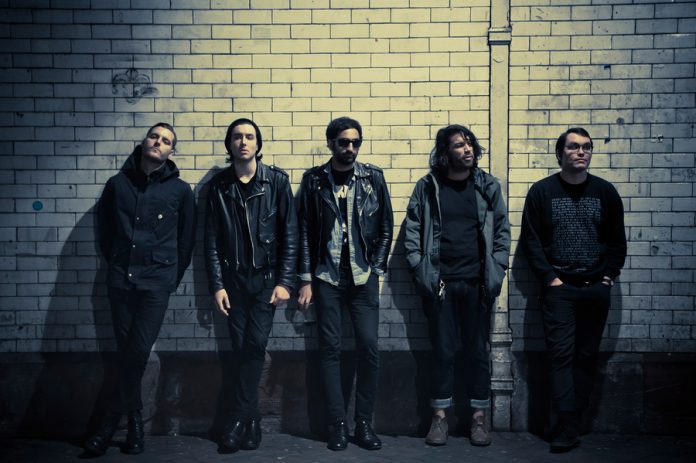 Deafheaven merupakan kelompok musik black metal yang terbentuk pada tahun 2010.
Kelompok musik ini terbentuk di San Francisco dan dimulai oleh George Clarke dan Kerry McCoy.
Mereka berdua pada awalnya merekam dan merilis album demo berdua secara self-released.
Setelah mendapatkan respon yang positif, akhirnya Clarke dan McCoy mengajak 3 anggota baru untuk melakukan tur.
Perjalanan musik mereka semakin terbuka luas setelah di akhir tahun 2010 mereka bergabung dengan Deathwish dan merilis album pertamanya Roads to Judah pada tahun 2011.
Beberapa media dan kritikus musik mengkategorikan bahwa Deafheaven merupakan kelompok musik black metal yang banyak terpengaruh oleh post-metal dan shoegaze.
Sebelumnya, Clarke dan McCoy tergabung dalam satu kelompok musik grindcore bernama Rise of Caligula.
Clarke mendapatkan inspirasi nama Deafheaven dari karya William Shakespeare berjudul "Sonnet 29".
Bagi Clarke, kata "deaf" dan "heaven" jika disatukan akan menjadi nama yang indah.
Biaya rekaman saat membuat album demo Deafheaven kurang lebih sebesar 5 juta rupiah.
Penulisan lagu khususnya pada saat rekaman album demo, mereka banyak menggunakan gitar akustik.
Pada saat itu, mereka belum mempunyai gitar elektrik, oleh karena itu saat rekaman mereka meminjam gitar studio.
Album demo Deafheaven menyajikan musik dari 3 elemen, scream, black metal dan post-rock.
Banyak pihak yang meragukan tentang ke-extreme-an musik Deafheaven, salah satunya Will Lindsay dari Indian.
Deafheaven selalu menjadi perbincangan di media-media metal.