Jelang Album Perdana, Marsh Kids Lepas Single 'Inclination'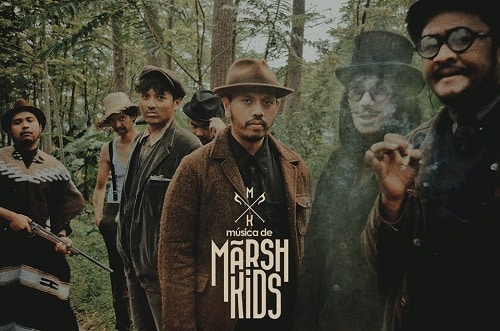 Sesuai janjinya beberapa hari yang lalu, Marsh Kids akhirnya merilis sebuah single dengan titel "Inclination". Ade Paloh (SORE), Billy Saleh, Giovanni Rahmadeva (Polkawars), Binsar Tobing (San Teletone), Gonzo (Duckdive) dan Sigit Agung (Tigapagi) juga telah siap dengan album perdana Marsh Kids yang diprediksi akan keluar pada pertengahan tahun 2014 ini.
"Bencana dari kehidupan yang telah tiada dan belum terselesaikan, datang kembali di antara yang hidup, untuk menemukan cara menaklukkan jiwa-jiwa para pengembara yang sesat ini." tulis Marsh Kids dalam situs resmi Helat Tubruk selaku label mereka memberi gambaran tentang "Inclination".
Banyak tanggapan positif untuk single "Inclination" ini yang diberikan kepada Marsh Kids. Beberapa yang mengagumi musik mereka nampaknya sudah cukup tidak sabar untuk segera menyimak album debut Marsh Kids, The Many Failings of Bugsy Moonblood.
photo: Doc. Marsh Kids