Lightcraft Siap Tampil di Music Matters Live Singapura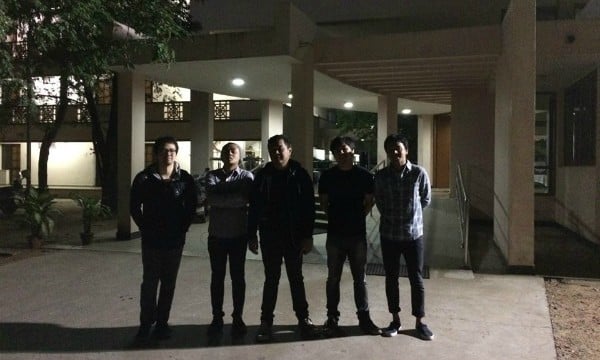 Belum lama ini, band indie pop Lightcraft baru saja menyebar berita tentang konfirmasi mereka untuk tampil di acara Canadian Music Week 2015 di Toronto, Kanada pada tanggal 7 Mei 2015 mendatang. Ternyata, jadwal pentas internasional Lightcraft tidak berhenti sampai disitu untuk bulan Mei nanti.
Lightcraft pun resmi mengumumkan bahwa mereka juga akan turut hadir menjadi pengisi acara di Music Matters Live di Singapura yang nantinya akan dihelat pada tanggal 20-23 Mei 2015. Sampai berita ini diturunkan, memang belum beredar kabar resmi tentang hari apa Lightcraft akan unjuk aksi di salah satu festival musik terbesar di Singapura tersebut.
"Oh, and did we mention that we will be playing @musicmatterslive 2015 next month in Singapore? There'll be a host of top-notch international bands and artists playing across 4 days from May 20-23, and we are so excited to play Singapore again!" tulis mereka di laman Facebook resmi dari Lightcraft.
photo: Lightcraft Official Facebook