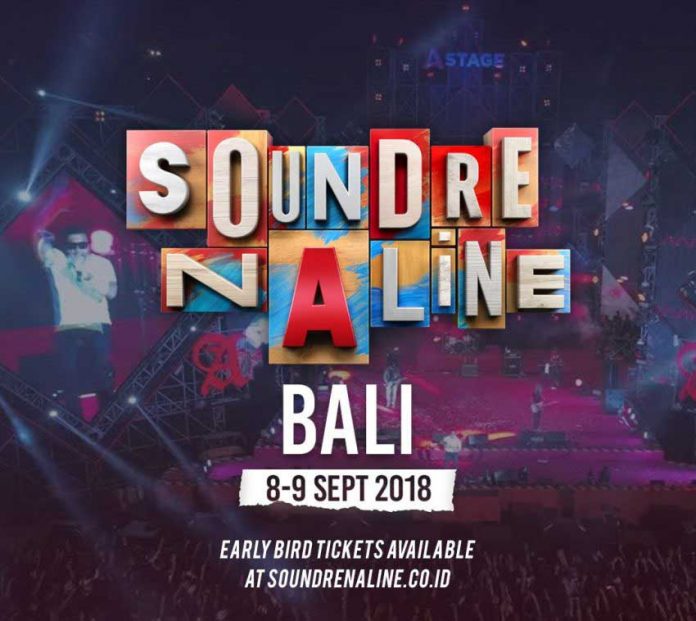 Ada kabar gembira buat lo semua! Sebagai festival musik multi genre, Soundrenaline nggak pernah absen untuk mendatangkan deretan jagoan musisi Tanah Air yang hits maupun nostalgic. Dan tahun ini, giliran band nu-metal ikonik asal Amerika, Limp Bizkit yang bakalan jadi salah satu headliner di Soundrenaline 2018.
Setelah kembali dari masa hiatusnya di tahun 2009, Limp Bizkit hadir dengan album Cold Cobra (2011) dan akan disusul lewat album baru berjudul "Stampede of the Disco Elephants" yang akan dirilis dalam waktu dekat. Tentunya kabar baik ini bikin penggemar nggak sabar untuk lihat penampilan mereka di Soundrenaline kan?
Hadir dengan tema "The Soul of Expression", kali ini, line up yang ditawarkan dari ranah lokal hingga negara tetangga pun nggak kalah seru. Sebut saja, Zee Avi dan Hujan asal Malaysia serta Yellow Fang dan Phum Viphurit asal Thailand. Nggak berhenti sampai situ, karena akan ada band kesayangan lo, seperti Mocca, Silampukau, Seringai, Danilla, The SIGIT, Jogja Hip Hop Foundation dan masih ada banyak nama lainnya yang juga akan ngajakin lo untuk mengekspresikan diri lewat musik di Bali pada awal September nanti.
Penasaran bakal ada keseruan apa lagi di Soundrenaline nanti? Pastiin lo terus cek halaman ini untuk cari tahu siapa lagi nama-nama idola yang bakalan main di Soundrenaline! Dan jangan lupa untuk segera beli tiket lo biar nggak ketinggalan kemeriahan & serunya Soundrenaline "The Soul of Expression"! (Soundrenaline)