Singe Terbaru Dari Spring Summer, 'Coming Home'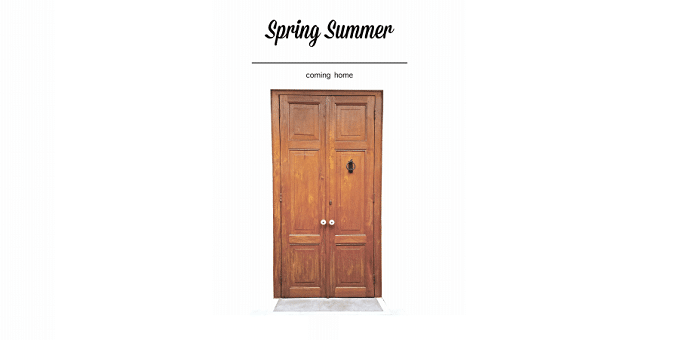 Spring Summer, adalah band yang pernah ikut dalam kompilasi Series Two Compilation Album (Series
Two Records, USA) dan Day to Embrace (SEA indie, Thailand). Kemudian merilis debut album A Part of The dibawah Demajors/Elephant Records di tahun 2010, dan tahun 2013 kemarin mengeluarkan EP The Additional Ears.
Pada tahun 2014 ini, Spring Summer hadir dengan single baru berjudul "Coming Home" yang merupakan rilisan pertama formasi baru mereka. Adanya sentuhan kibor dan vokal dari Wuri Widyani (Under My Pillow), makin memperkaya musikalitas Spring Summer.
Ballads yang masih menjadi benang merah musik dari band bentukan tahun 2007 di Bandung ini dipadukan dengan beberapa sentuhan folk, alternative pop 90's, soul, dan banyak lagi. Single "Coming Home" ini didistribusikan melalu jaringan musik digital seperti iTunes dan Spotify.