Meskipun Dilanda Hujan, Pesta Perilisan Single Summer in Vienna 'We're in Love Again' Berlangsung Meriah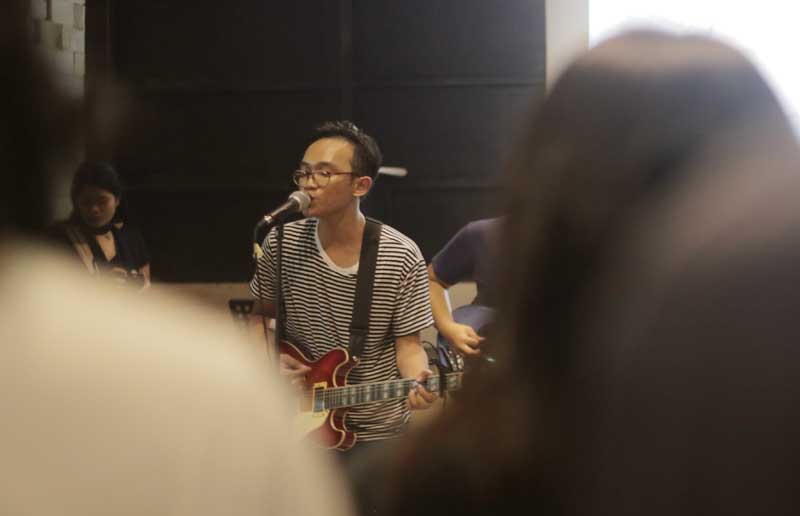 Hari Minggu (2/10) nampaknya menjadi momen penting bagi band indiepop asal Yogyakarta, Summer in Vienna. Pada hari tersebut mereka secara resmi merilis single teranyarnya yang berjudul We're in Love Again.
Sebelumnya single ini telah dirilis secara digital melalui label Sundaypop Records, dan pesta perayaan perilisan single ini digelar di Sedaya Coffee, Yogyakarta pata tanggal 2 Oktober 2016.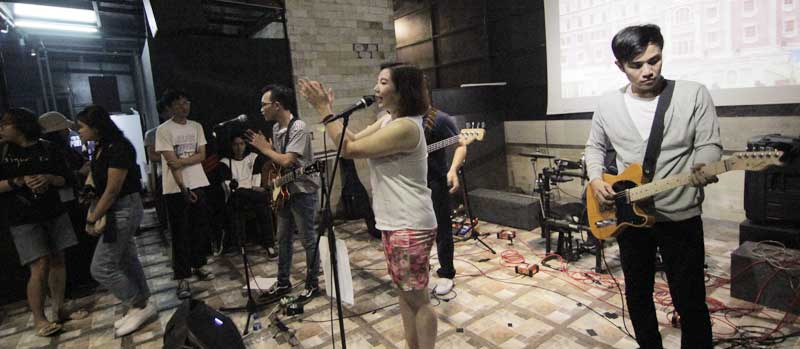 Meskipun malam itu Yogyakarta dilanda hujan yang cukup deras, tidak mengurangi animo pengunjung dan teman-teman untuk meramaikan acara release party tersebut. Terlihat kurang lebih 100-an orang berbagi kehangatan di malam yang dingin itu.
Sekitar pukul setengah delapan malam acara dimulai dengan dibuka oleh penampilan dari Noemi. Setelah Noemi, trio pendatang baru, Bee and The Wallflowers cukup menarik perhatian banyak penonton. Proyek band yang dibentuk oleh Nikolas Nino ini dapat tampil dengan apik di panggung perdananya. Lagu penutup dari penampilan perdana Bee and The Wallflowers yang membawakan ulang tembang milik Efek Rumah Kaca, Sebelah Mata mendapat apresiasi yang cukup bagus dari para penonton kala itu.
Olski didapuk menjadi penampil terakhir sebelum sang empunya hajat, Summer in Vienna main ke panggung. Dengan memainkan musik pop akustik dengan tema percintaan ala remaja, Olski dapat mencairkan suasana setelah sebelumnya para penonton terkesima dengan penampilan dari Bee and The Wallflowers.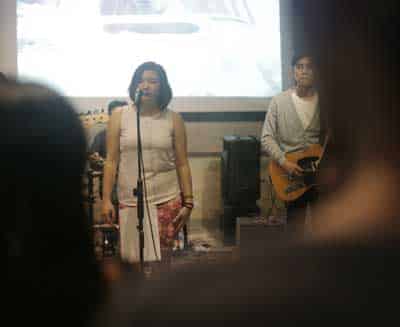 Sekitar pukul 9 malam Summer in Vienna mengokupasi panggung. Awalnya para penonton masih terlihat malu-malu untuk berdiri dan maju kedepan panggung, namun di lagu ketiga, para penonton mulai terbawa suasana dan meninggalkan kursinya untuk memadati bibir panggung. Banyak nomor-nomor baru yang dibawakan oleh Summer in Vienna pada malam hari itu, seperti Marsmallow Chicks, The Manta Ray, By The Lakeside, We're in Love Again, Old Enough To Be Lonely dan I Have a Plan. Pertunjukan ditutup tepat pukul 10 malam dengan lagu berbahasa Indonesia, Malas.
Dengan berakhirnya release party pada malam hari itu, menjadi pertanda langkah baru dari Summer in Vienna menuju album kedua mereka dengan para personel barunya.